MAPLE LEAF GARDENS
Home to the Toronto Maple Leaf for over 60 years, Maple Leaf Gardens was the stage for 11 of their Stanley Cups, the last coming in 1967. While the original building exterior remained intact, structural demolition of the interior of the heritage arena, including rink and seating removals, abatement, and chimney removal began.
As the Excavation Subcontractor, PDI provided input and feedback for the construction plan development, schedule development, and the site specific safety plan. PDI assisted the Shoring Subcontractor Lead to ensure a sequence of work that properly coordinated the integrated activities that are shoring and excavation. The site specific safety plan was developed with key input to help identify and mitigate those hazards presented by carryout excavation work within a public and operational facility.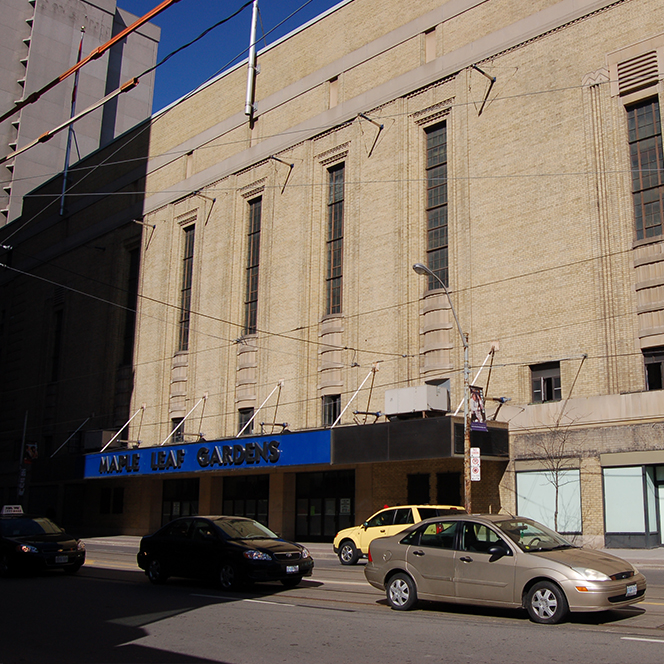 Over the course of this project, Priestly Demolition provided experienced and effective leadership. We were rest assured that that the complex scope of work was executed safely and coordinated well in advance with our construction team.