Emergency Demolition Service
When You Need Help, You Can Count on Us
Many people are unaware of the vital role that demolition plays in an emergency or search and rescue situation. As a leading demolition contractor, Priestly is regularly called upon to respond to these types of situations. We have unparalleled experience when dealing with challenging demolitions, and have become a trusted source of information when tragedy strikes. Our extensive fleet of equipment can respond quickly when every moment counts.
CONTACT US TODAY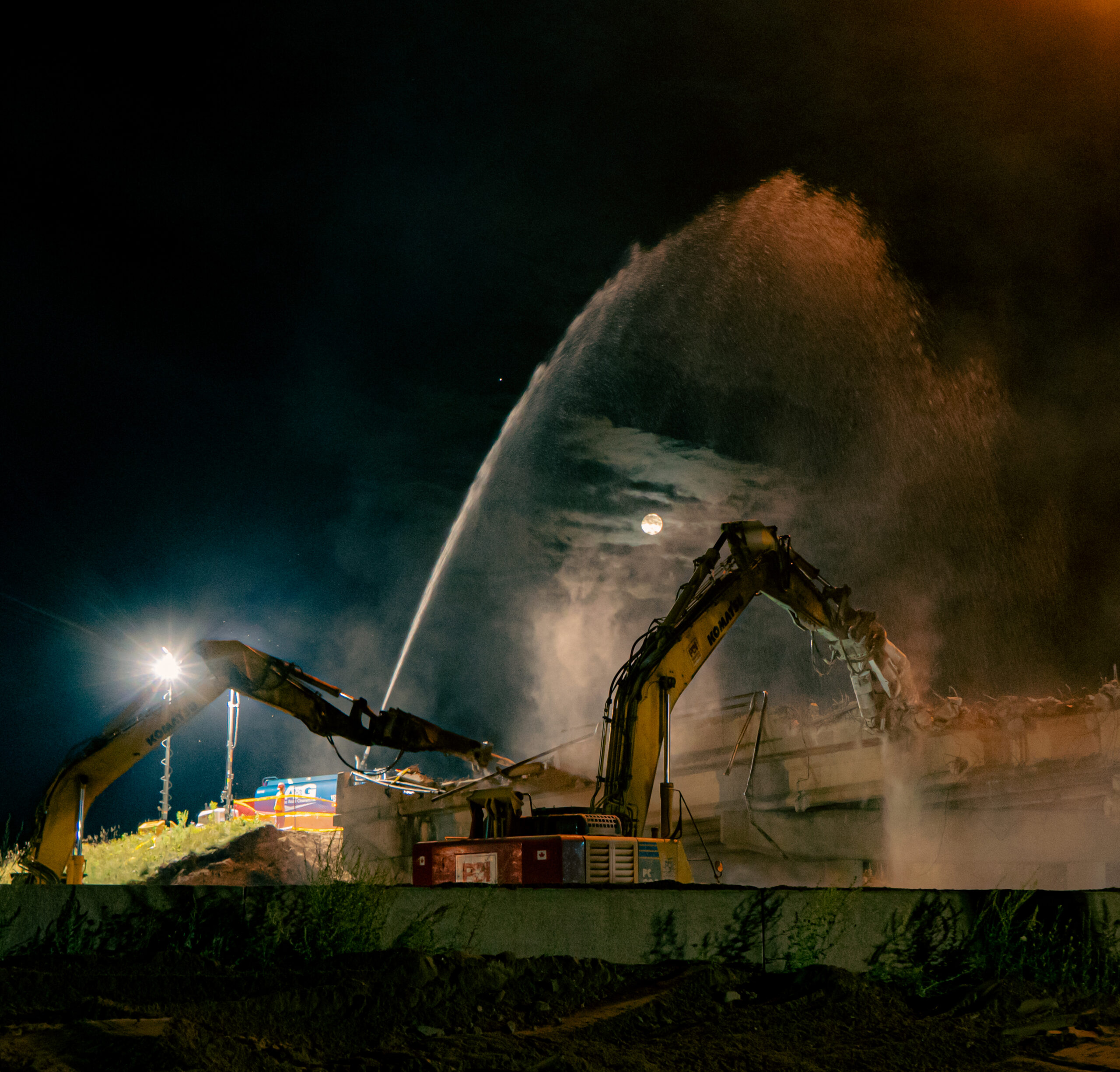 EQUIPPED FOR ANY EMERGENCY DEMOLITION
Our demolition team is qualified and ready to perform emergency demolition of unsafe structures, as well as strategic demolitions in a range of complex situations, including:
Derelict industrial complexes
Historical sites
Bridges
Hospitals
Airports
Subway terminals
Commercial and office buildings
Contaminated sites
Residential houses and complexes
High-rise buildings in dense urban surroundings
Community officials can depend on our readiness when structures are deemed unsafe and collapse may be imminent. Our ability to mobilize our teams and equipment allows quick response to any urgent call.