RAPID DEMOLITION OF GARDINER EXPRESSWAY EASTBOUND RAMP
The Gardiner Expressway is one of the main arteries in the East end of Toronto. This challenging rapid demolition project required exceptional planning and coordination from our entire team. It was all hands on deck for this massive project. Safety and Environmental Awareness Training were mandatory for all staff working on the jobsite, and more than 80 floats were required on the first weekend in order to mobilize the 35+ pieces of heavy equipment required for the project.
A designated staging area nearby was set-up for equipment, which was necessary to successfully complete the demolition and site preparation as prescribed in the scope of work. The demolition started with 4 crews working simultaneously on the bridge deck in both West and East bound directions as well as at Lakeshore boulevard East level. Weekend closures were necessary to carry out the bulk of the overhead removal work, thereby limiting the remaining ramp removal to more localized conditions on the south side of Lakeshore Boulevard over the subsequent weekend periods.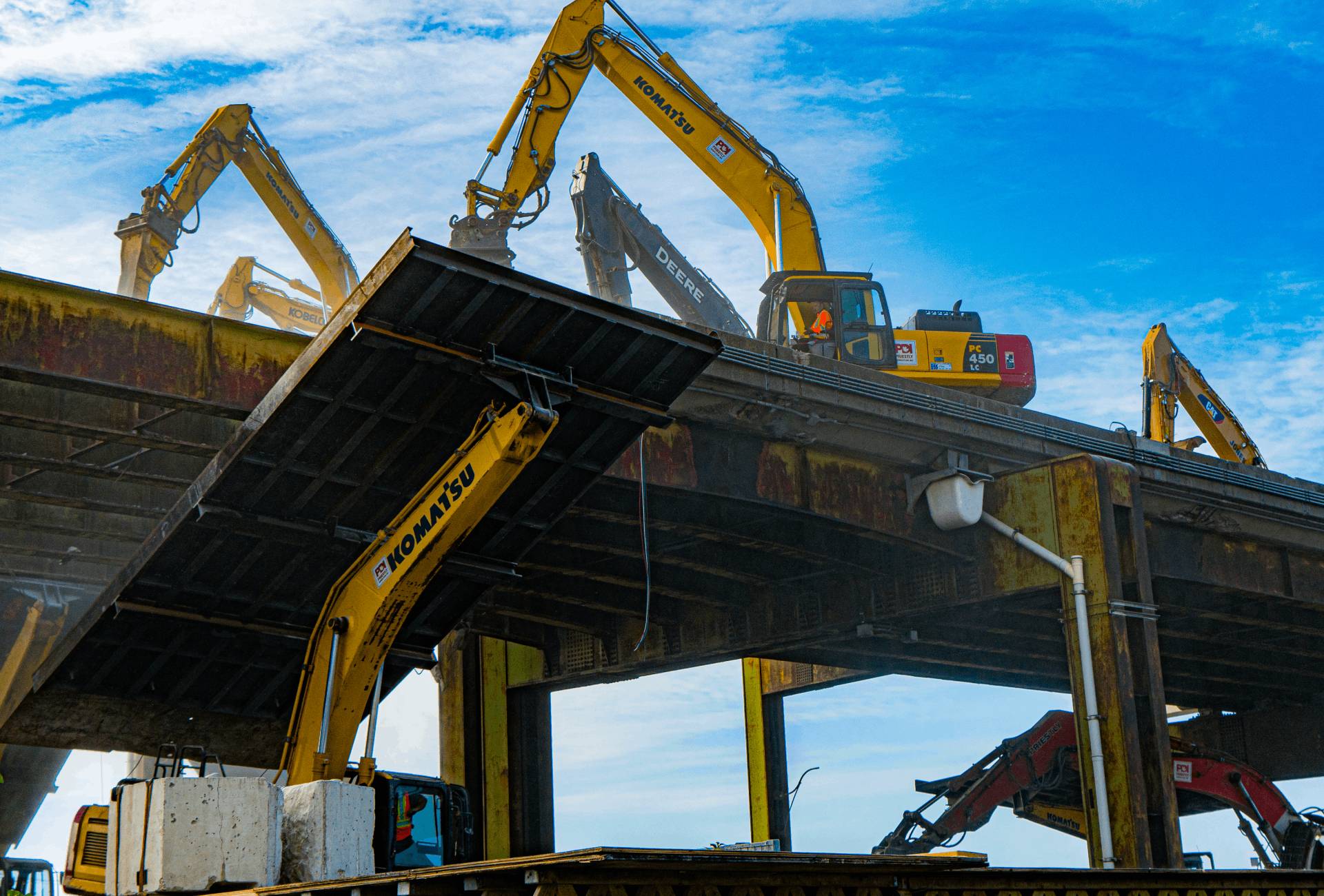 The crew focused on removing the majority of deck and girders during the first and second weekends, with bent and column removals and associated excavations completed during the last three weekends. At the end of each weekend any remaining overhead structures were checked for cleanliness and stability prior to releasing the work zone back for public traffic flow Monday morning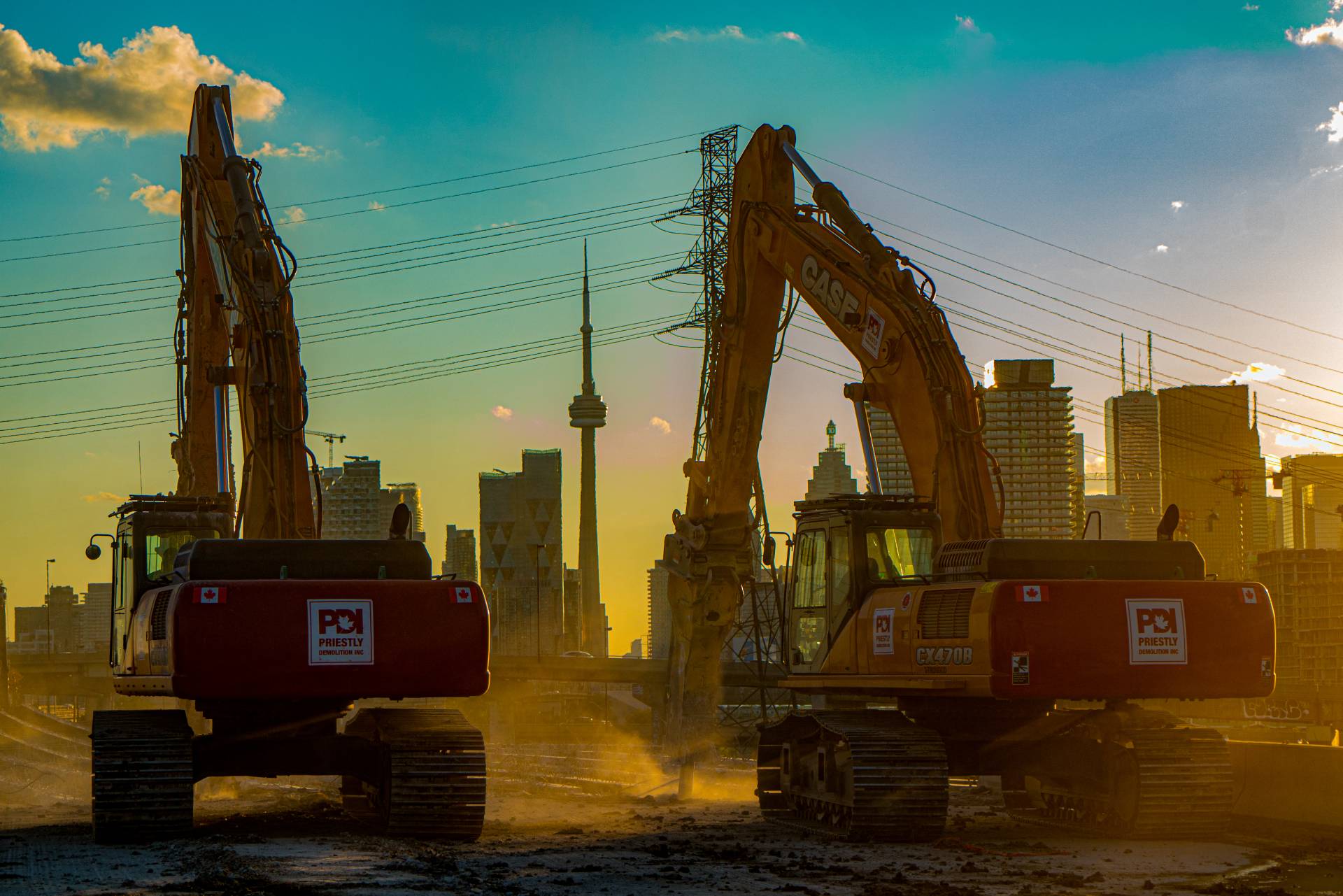 Key Challenges with the Rapid Demolition of a Raised Highway
One of the key roadways that provide access to East Toronto, major intersection with heavy foot and vehicle traffic
Busy construction area near Portlands with limited laydown area for heavy equipment, supplies and demolition materials
 Numerous boats and pieces of large equipment had to mobilized prior to demolition each weekend
Aggressive timeline – demolition work to be completed in 5 consecutive weekends (working 24hrs around the clock)
Planning and engineering of demolition work procedures, safety, environmental (Keating Channel), resources
COVID-19 measures still in place, required a large number of workers on-site to meet the project schedule and deadline
The success of this project despite the challenges is a testament to the innovation, planning, coordination and perseverance of PDI.