WOMEN'S COLLEGE HOSPITAL
This project required the preservation of key historical elements from the old building and extensive asbestos remediation. Women's College Hospital was the first institution in Canada to specialize in medical education specifically for women. In 2006, it received a new mandate, and plans began for a new hospital complex on the same site. By 2013, the first new building was complete, and it was time for the old to come down so that redevelopment could continue.
With a demanding 12 week schedule, the first challenge was to dig deeper into the structure to determine the full extent of asbestos remediation requirements, which turned out to be more than initially anticipated.
With only six feet between the old and new facilities, a massive "iron curtain" was constructed to protect the new hospital and water was sprayed continuously to keep dust down and air quality up. Despite the unique requirements, Priestly completed the project on time and the next stage in the history of this renowned facility began on schedule.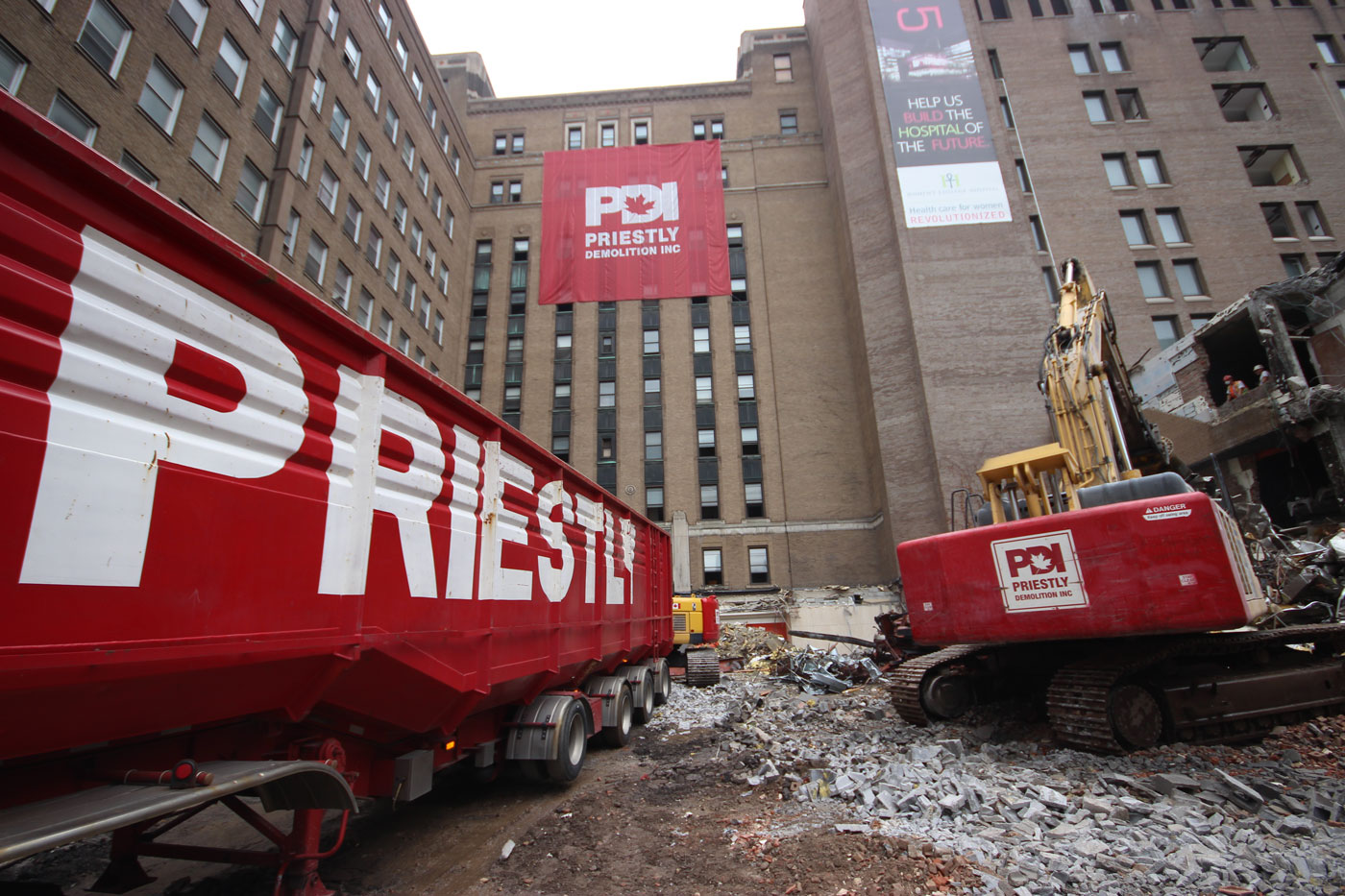 Priestly was also responsible for salvaging key historical elements of the building for use in the new structure, including the handrails of the main staircase, and a marble statue that would resume her greeting duties in the new facility.