HUMBER HOSPITAL
Humber River Hospital's Keele site is a prime example of Priestly Demolition's (PDI) commitment to recycling. The Northwestern Region Hospital was built in 1950 to serve the growing Toronto community. When hospital services for York Region were amalgamated in the 1990s, this site, now part of Humber River Hospital, was scheduled for closure and residential development.
The existing structures contained significant amounts of asbestos, so before structural demolition could commence, the entire hospital had to be decommissioned and abated, followed by an interior stripping phase that included the removal of interior walls and electrical and mechanical elements.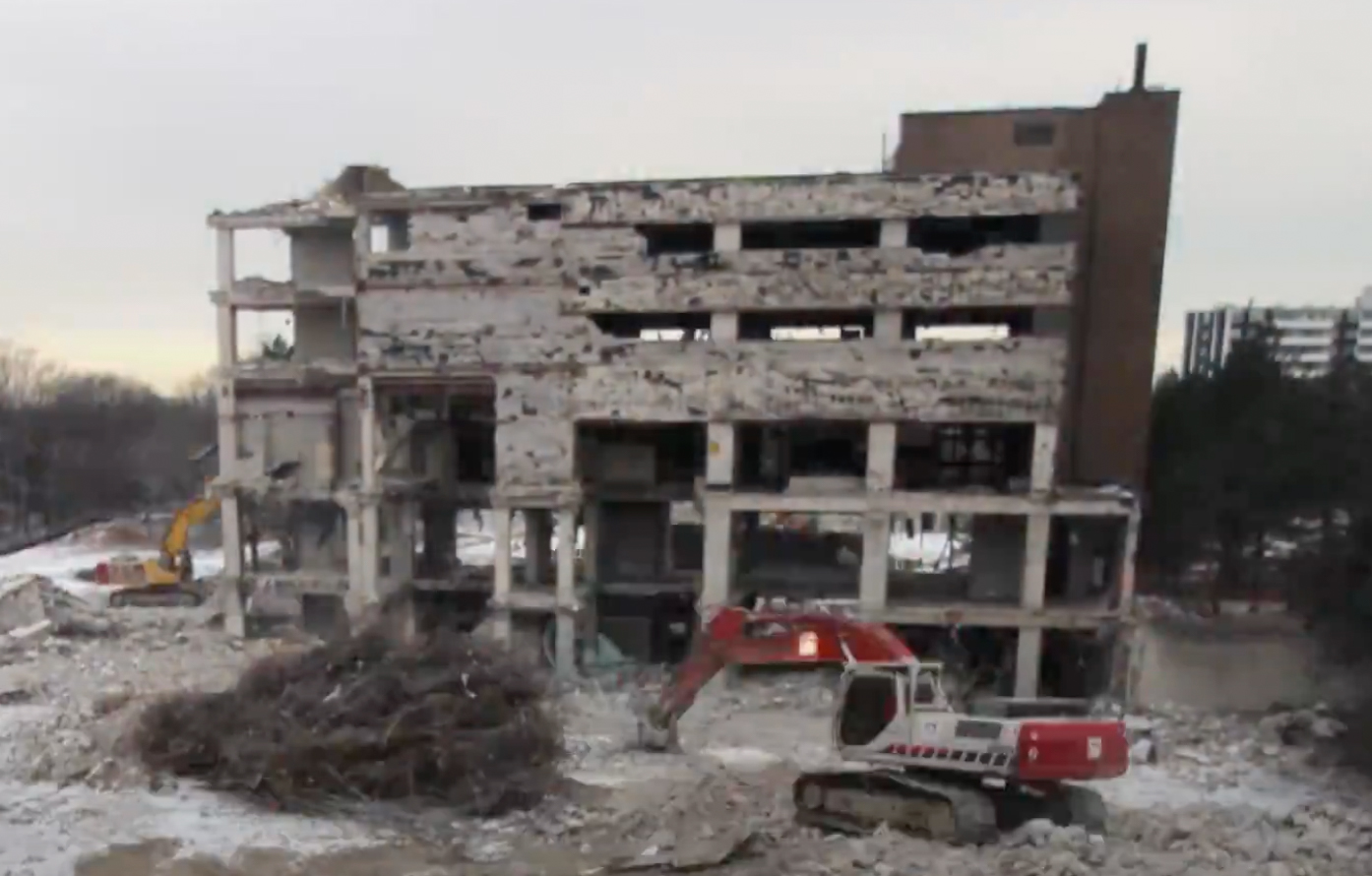 Our arsenal of specialized equipment allows us to process and separate specific materials on-site and to stringent specifications.