SICKKID'S HOSPITAL
The goal of this demolition project was the complete takedown of the eight-storey Elizabeth McMaster Building located on Elizabeth Street, between Walton and Elm Streets.
The full process consisted of abatement of asbestos containing materials, full interior removal of all M&E, drywall and block partitions, flooring and more. Following the interior demolition, complete structural demolition began, with the removal of all concrete slab, columns, foundation walls and footings.
Due to the close proximity of the job site to other large buildings, crews installed shoring within the building in order to crane equipment onto the roof and demolish the tower from the top down. To ensure the safety of traffic, a debris screen was suspended to prevent material from flying into the street.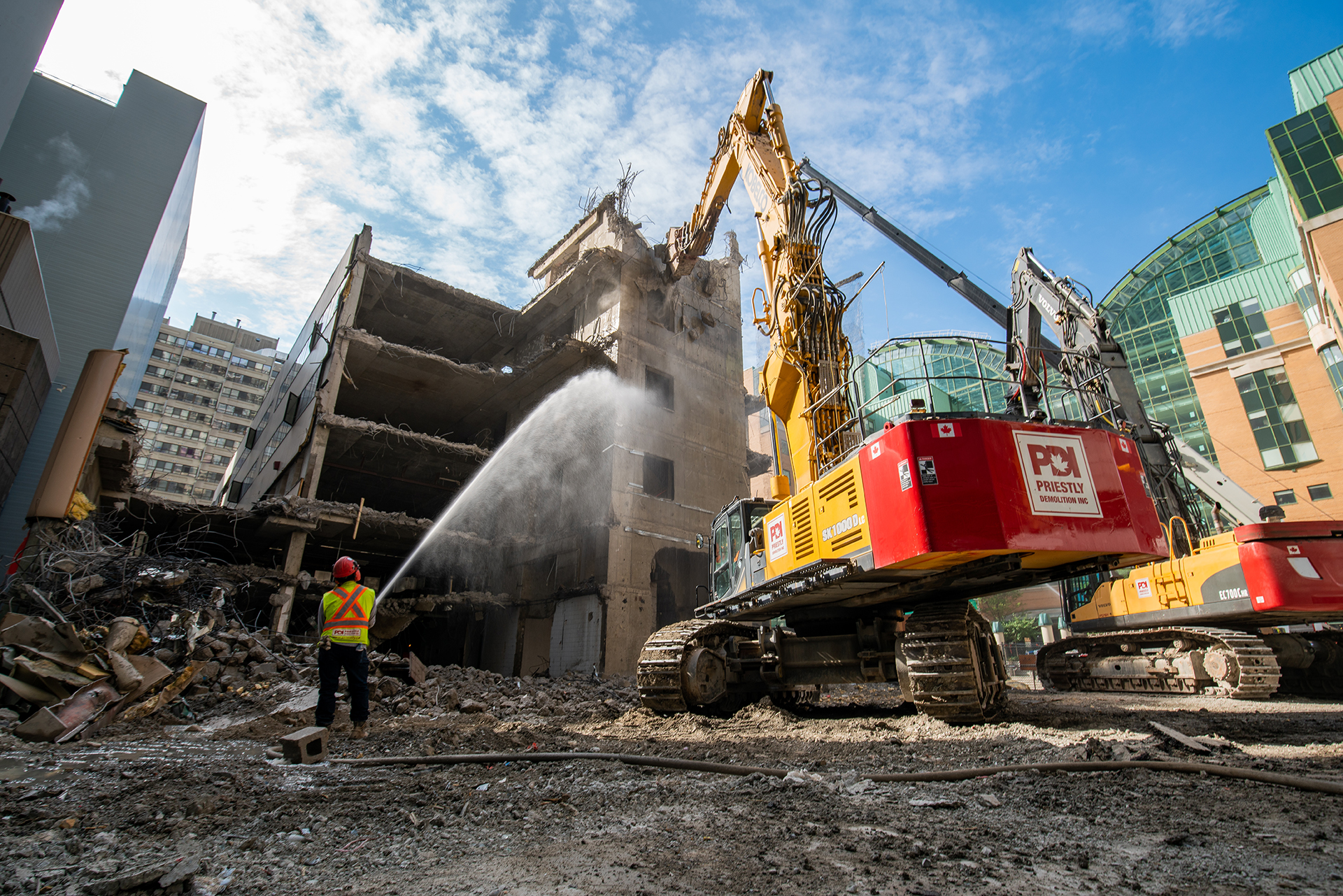 The building was brought down to the ground level in three weeks and crews backfilled the building's footprint with the rubble from the demolition project.