WELLAND CANAL LOCKS 1 AND 2
The Welland Canal is a crucial transportation route connecting Lake Ontario and Lake Erie. Every year, an estimated 3,000 ships transporting 40 million tons of cargo pass through the canal, making it a significant economic waterway for the region.
With an experienced crew, a detailed demolition plan and access to a large fleet of equipment, PDI removed 2500 cubic metres of concrete from 6 sections (each 100 feet deep) of the canal wall in just 13 days. High reach machines, grinders and concrete crushers were craned down to the lock floor to demolish the canal walls from the bottom up. To speed up the process, PDI brought in a large hammer attachment to pair with our high reach machines.
Our team's expertise, quick pivots and detailed plan allowed us to complete the demolition as scheduled and made way for an upgraded tie-up lock system that modernized the process of moving ships through the canal.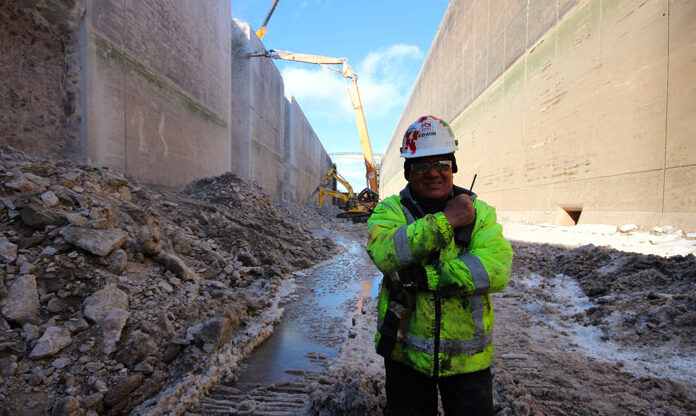 I grew up on Krishna Island and I would come over here with the family. The lighthouse served its purpose here on the island but the time has come and Priestly bringing it back to its original state is just awesome. It means a lot just to see it right now and it back to nature.