880 BAY STREET
PDI's contract included the removal of designated substances, and the disentanglement and decommissioning of the building's mechanical and electrical services, fire alarms, security components, and other utilities integrated with the Queen's Park complex located next door at 900 Bay Street.
One of the innovative solutions PDI used to cope with the challenges of a busy downtown location was a modified shipping container walkway. The containers are placed on top of the sidewalk on the south and east sides of the building and protect pedestrians from falling debris.
PDI's outrigger system, which projects a steel plate outward from the building to catch falling debris was another tool that allowed us to work in close proximity to pedestrian traffic.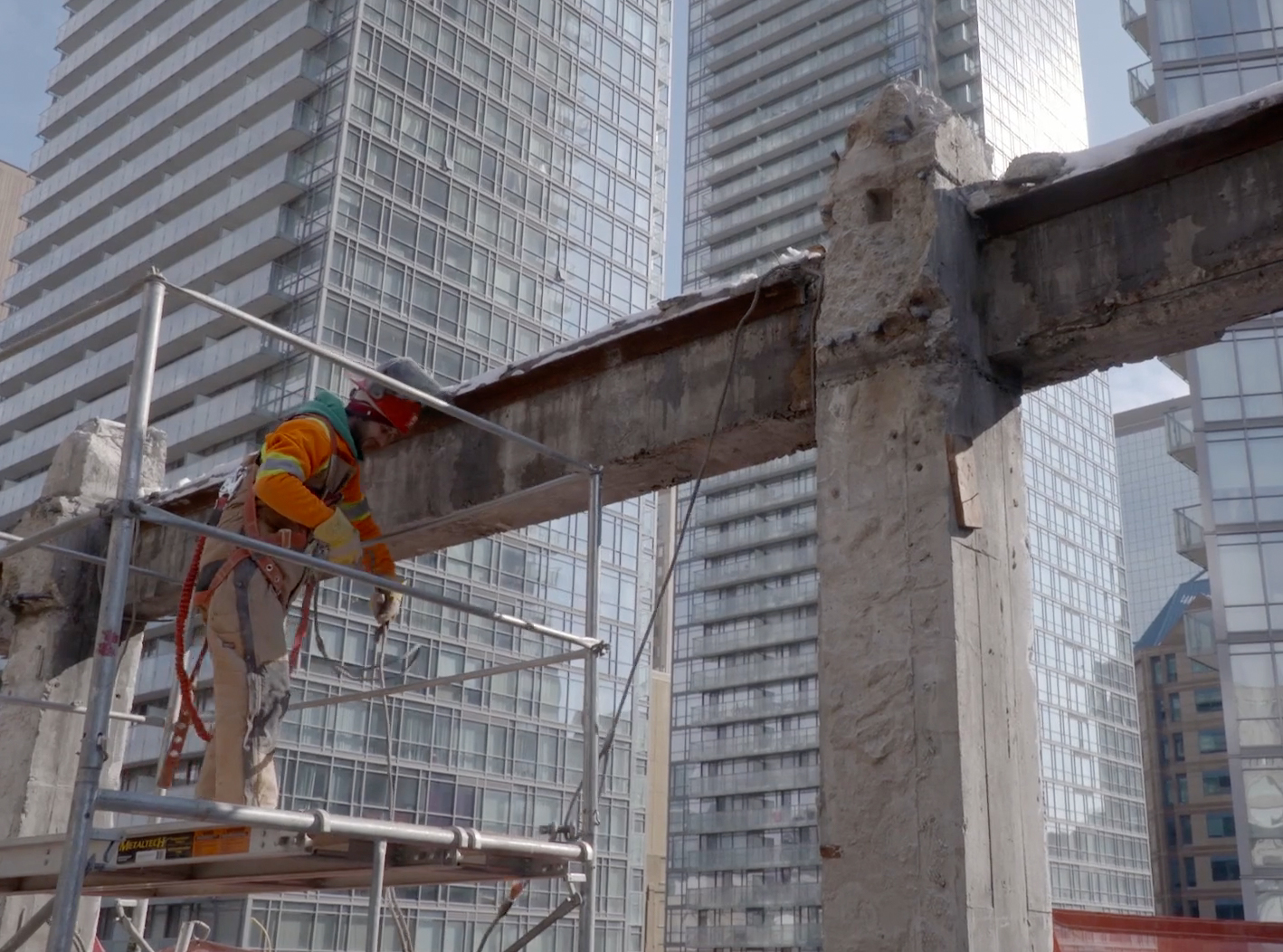 One of the qualities that PDI has honed with our experience is the ability to adapt quickly to new situations and their surroundings, getting the job done efficiently and safely, case and point, using the elevator shaft in this structure as a drop zone for debris.