120 AND 130 ADELAIDE STREET TOWERS
Demolition isn't always about smashing buildings to the ground, sometimes, it's about giving buildings a facelift. The entire exterior of these two commercial buildings were being reglazed, which meant removing 180,000 square feet of panels by hand over a two year time span.
PDI conducted exacting work using a swing stage that could rise 37 floors above the city sidewalks. Our team took on the meticulous work of taking windows and trims apart, one panel at a time while ensuring that not even the smallest screw was dropped. Safety was key, especially in such a high traffic downtown area, so our team conducted most of their work during overnight shifts.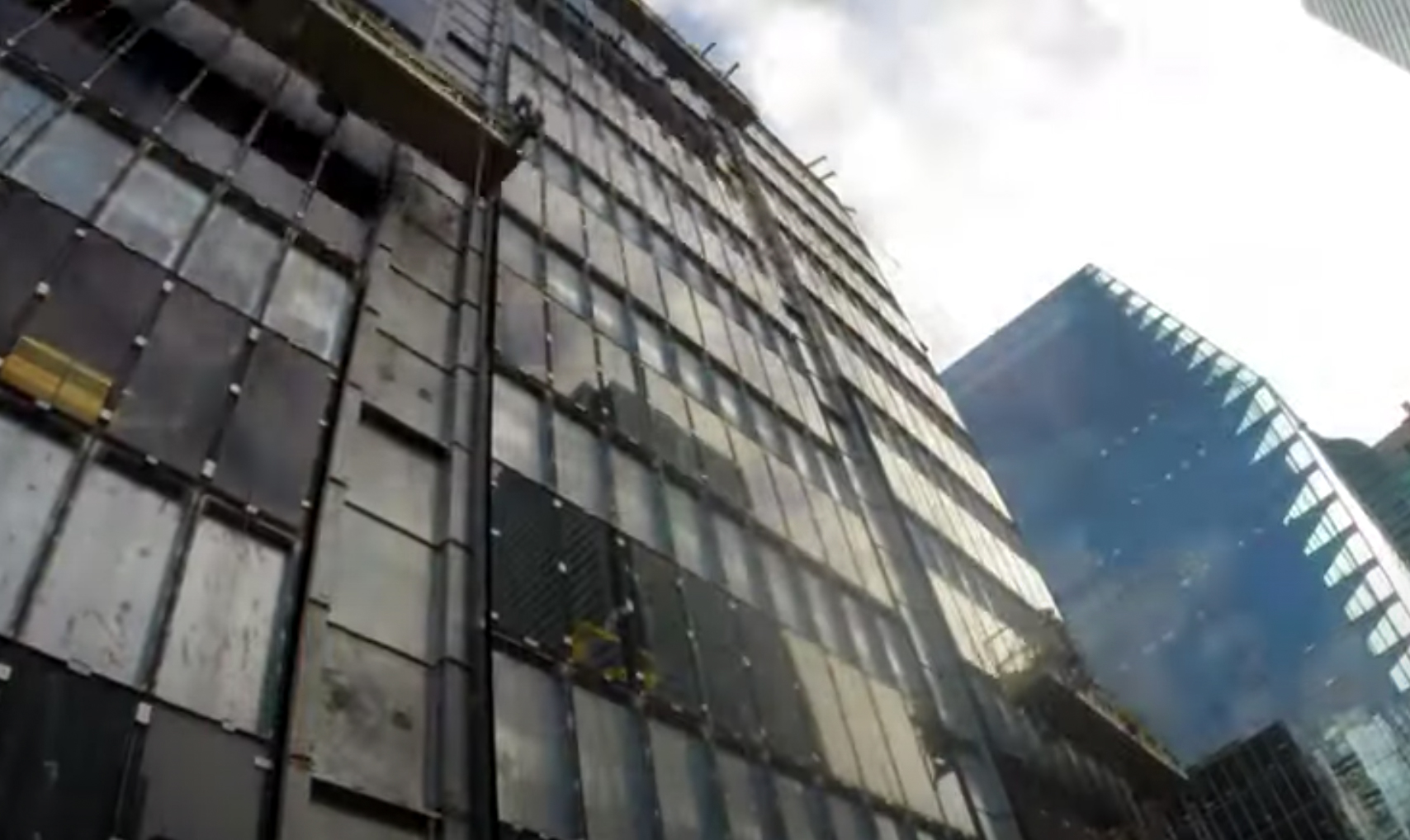 Our team did an extreme job and exceeded all expectations in terms of schedule and the performance of work. The production here was out of this world. What we learned on the 130 building allowed us to hit the ground running with the 120 building.