BELLEVILLE HOSPITAL
The Edith Cavell Building was originally a nursing school in the 1970s and later transitioned to medical offices. The building had two main sections: a three-storey wing and a six-storey wing that was once a residence for nursing students. The demolition project began with an interior demolition and salvage operation, then proceeded to remove the three-storey section, and finally the six-storey section.
As the hospital and emergency room remained fully active throughout the project, it was important to monitor dust in the air to maintain expected air quality levels.
As the building was located on the main street, it was also important to protect cars and pedestrians. The road was closed to pedestrians throughout the demolition project, while protective debris nets were set up as well.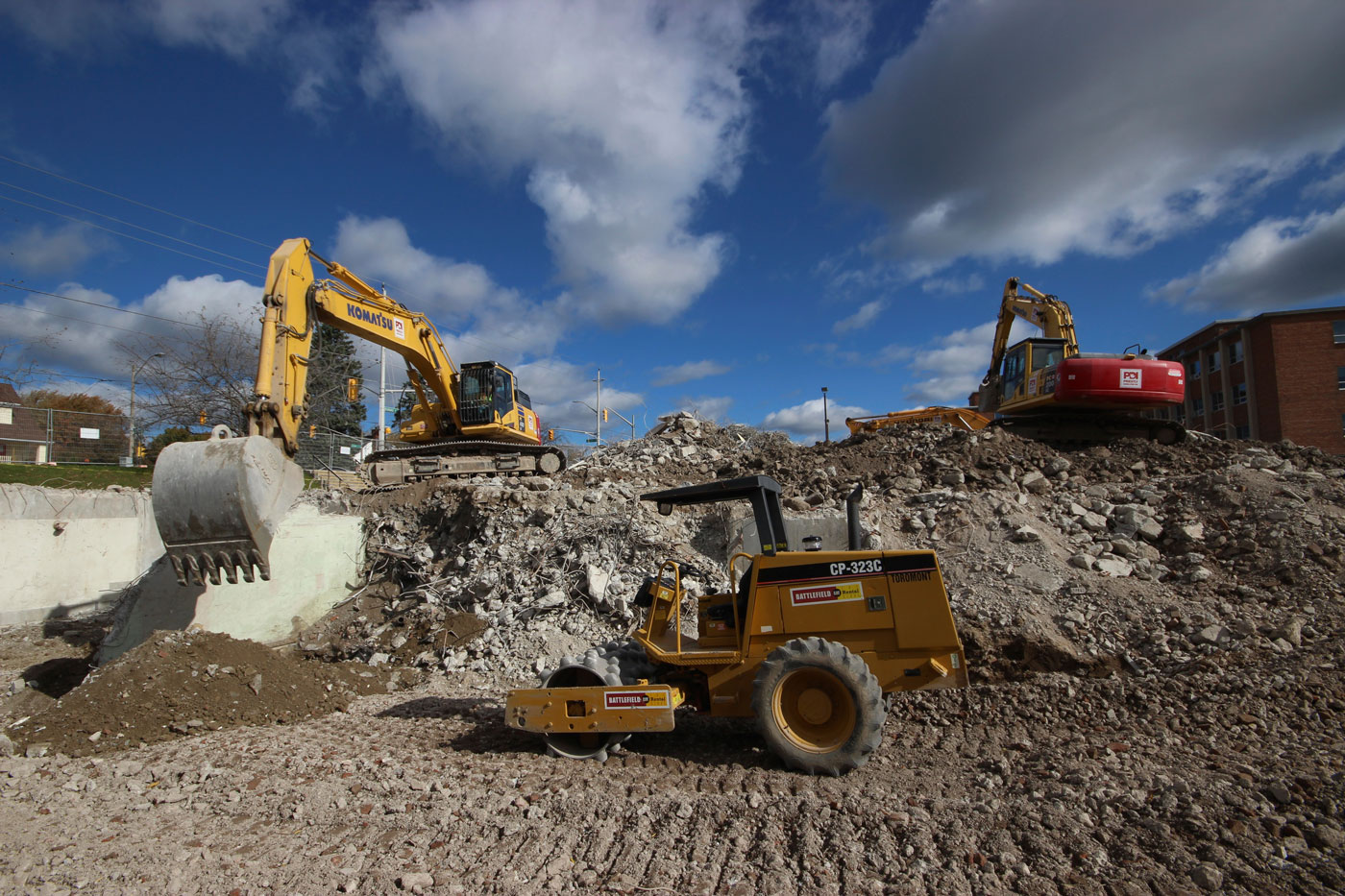 PDI has always made the safety of our staff and the communities we work in our paramount responsibility and often, that includes taking responsibility for the air itself.