GODERICH SALT MINE
Goderich is home to the largest salt mine in the world, located 1,800 feet below Lake Huron and extends 7 square kilometres underneath the lake.
Several years ago PDI was the demolition contractor who removed Headframe #1. The lessons from the first Headframe allowed for a more streamlined approach and understanding of Headframe #2.
PDI engineered protective steel collar panels midway up the shaft walls to deflect and guide demolition debris from the upper headframe, away from the adjacent structures. The demolition was completed with a high reach excavator with processor and shear attachments. During the demolition process, a mobile crane held the debris screen, in addition to the steel collar protection.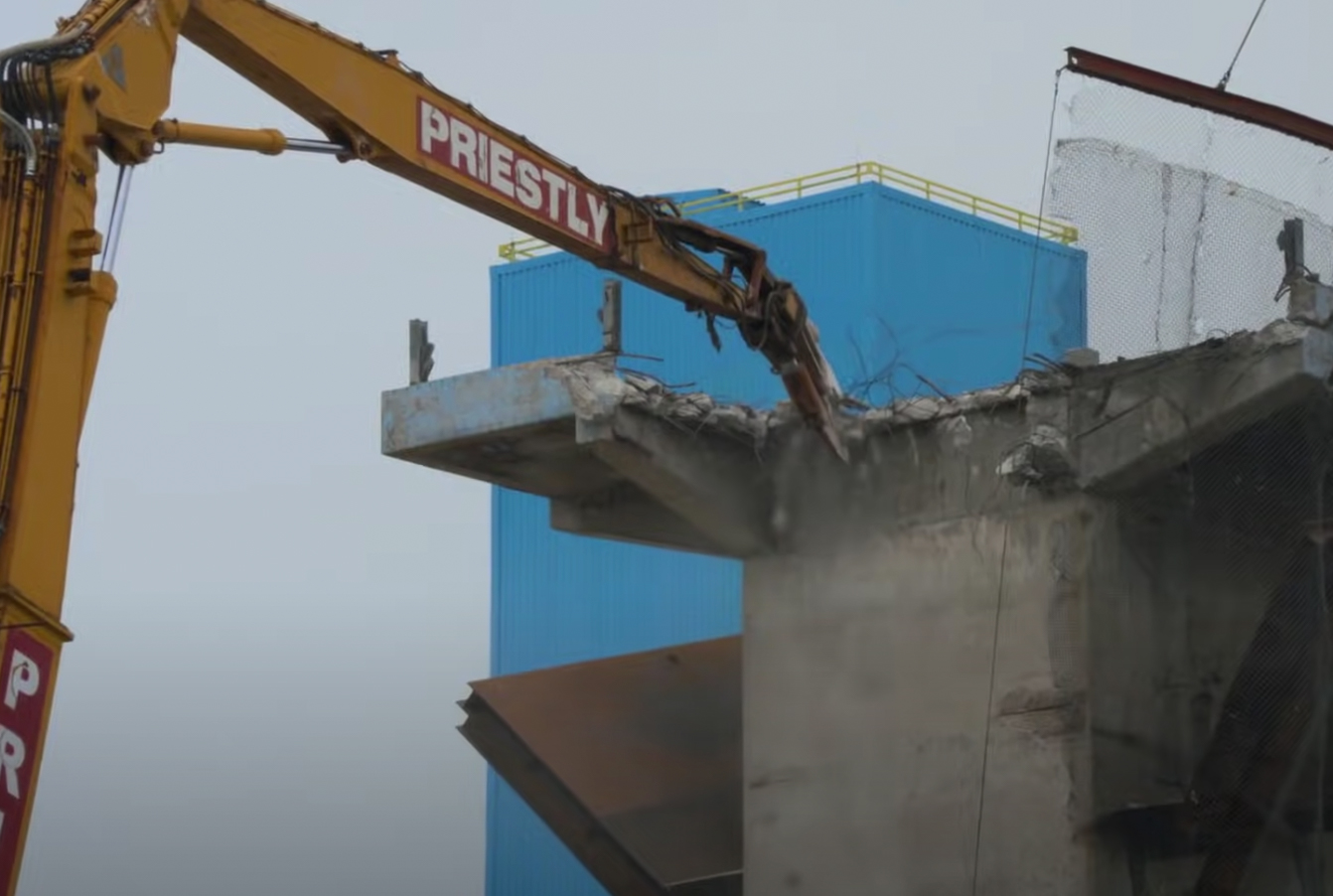 Planning was an integral part of our success, ensuring all potential outcomes were addressed during the engineering and sequencing stage.