HOPE ISLAND, GEORGIAN BAY
Located in the southeastern region of Georgian Bay, Hope Island is part of a trio of islands belonging to the Chippewa Nation. The old lighthouse was build in 1884, but fell into disrepair once automated steel light towers were installed.
The project presented many challenges: sensitive environmental and wildlife concerns; and logistical complexities as Hope Island is uninhabited with no bridge or ferry access to the project site. PDI hired a barge to access the island and transport the containers filled with debris off-site. The trip on the barge was 2.5 hours each way and crews travelled 20 mins from the drop-off point to the demolition site.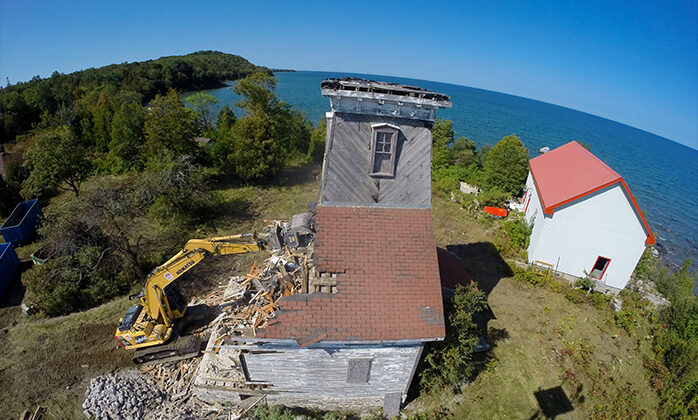 I grew up on Krishna Island and I would come over here with the family. The lighthouse served its purpose here on the island but the time has come and Priestly bringing it back to its original state is just awesome. It means a lot just to see it right now and it back to nature.