TERMINAL 1 AND 2, LESTER B. PEARSON INTERNATIONAL AIRPORT
Originally built in 1964, by the early 2000s, Terminal 1 had outlived its usefulness. Its circular design, with a parking lot on top, was once a marvel of engineering but left no room for expansion.
Due to the project's immense size and complexity, the project's priority was focused on safety. Safety perimeter fence, demolition sequence, utilities and services decommissioning, water supply, and fire watch were the main safety considerations items stipulated in the demolition Plan.
The Old Terminal 1 was a combination of two main structures, the outer ring structure and the centre 9 level parking structure. While demolition took place, the airport remained in use and existing airport features were protected. PDI operated under height restrictions and obtained additional permits for equipment and high reach machines to ensure we would not interfere with aircraft sightlines.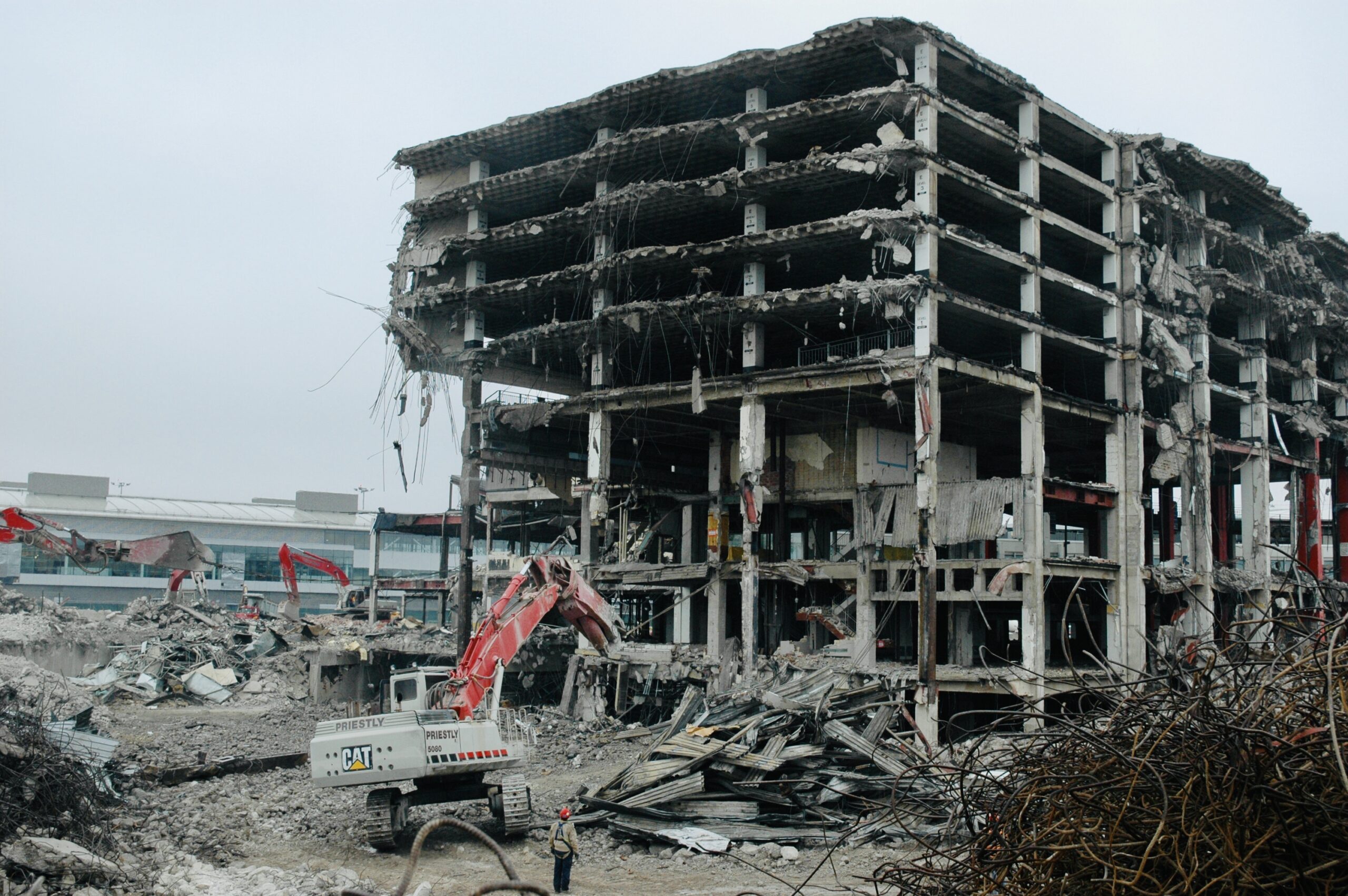 "The Terminal 1 job was the project that was a turning point for us in being able to bid larger projects without being afraid of actually doing them."