7th STREET INTERCHANGE RECONSTRUCTION
The 7th Street bridge, which spans the QEW highway, one of the busiest in North America and an essential connection between the U.S. and Canada.
After extensive overhaul in this section of the QEW over the years, this 7th Street bridge was the last one that needed to come down to accommodate much-needed lane expansion in the area.
PDI had only 12 hours to complete the demolition and had to ensure they did not damage the highway while doing so. The mobilization of equipment and manpower was unprecedented and the culmination of months of planning. The result was the complete demolition of the bridge and reopening of the highway in less than the allotted time.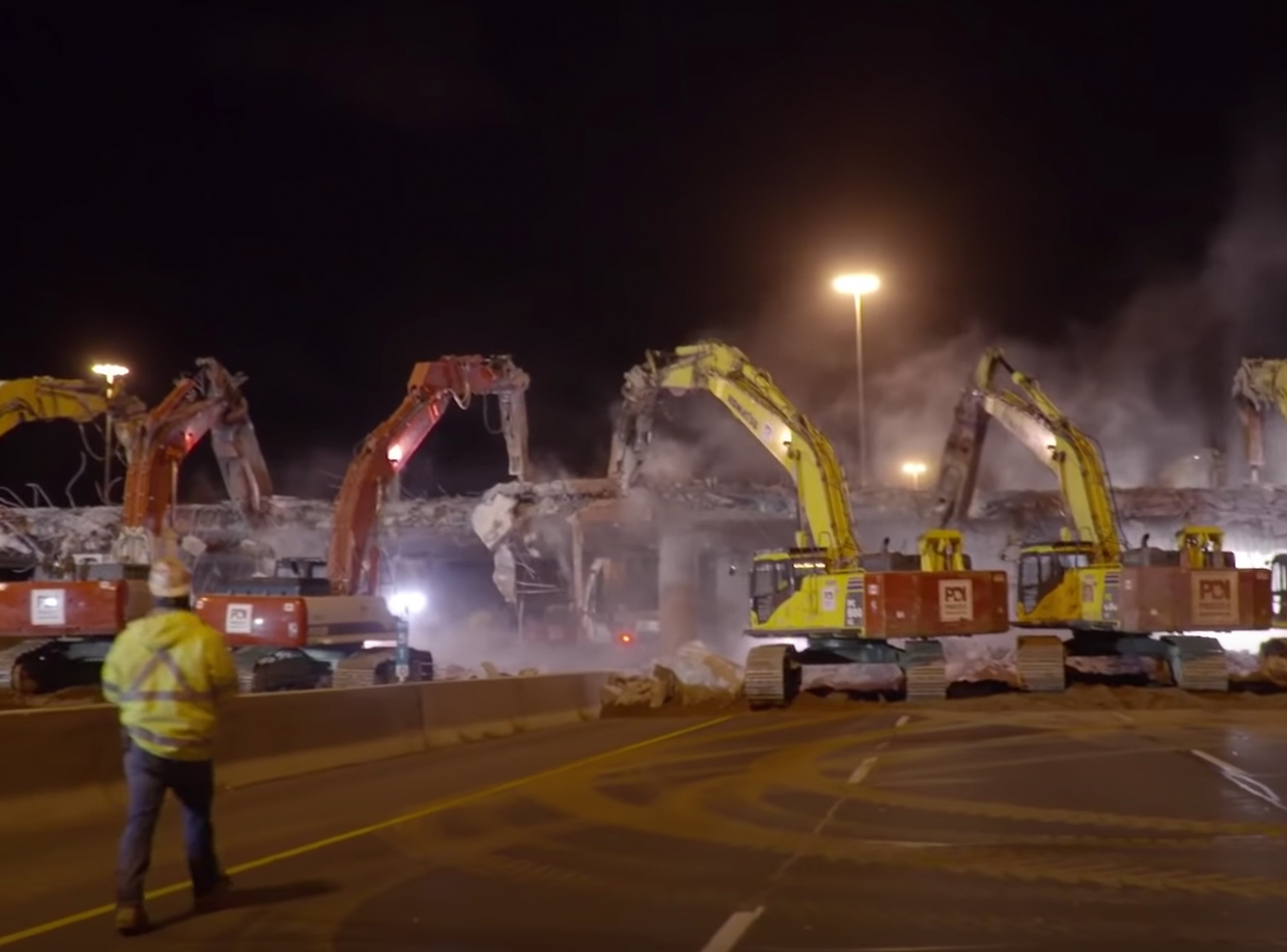 Our experience and expertise with rapid demolition meant we had the right manpower and appropriately sized equipment for the task at hand.