BRIDGEPOINT HEALTH
When it was time to demolish the 1960s-era hospital to make room for parking, parkland, and pedestrian pathways. Sometimes the challenge in demolition is less the thing being demolished and more the protecting of the things that surround it. Such was the case with this project because the new hospital was directly adjacent to the old and to the historic Don Jail, which was now administrative offices for the hospital.
Logistics becomes essential in maneuvering machines and manpower to mitigate interruption to the hospital and eliminate any damage to the surrounding structures. Utilizing our real-time project management software and our unmatched fleet of equipment, we were able to demolish the old hospital with surgical precision.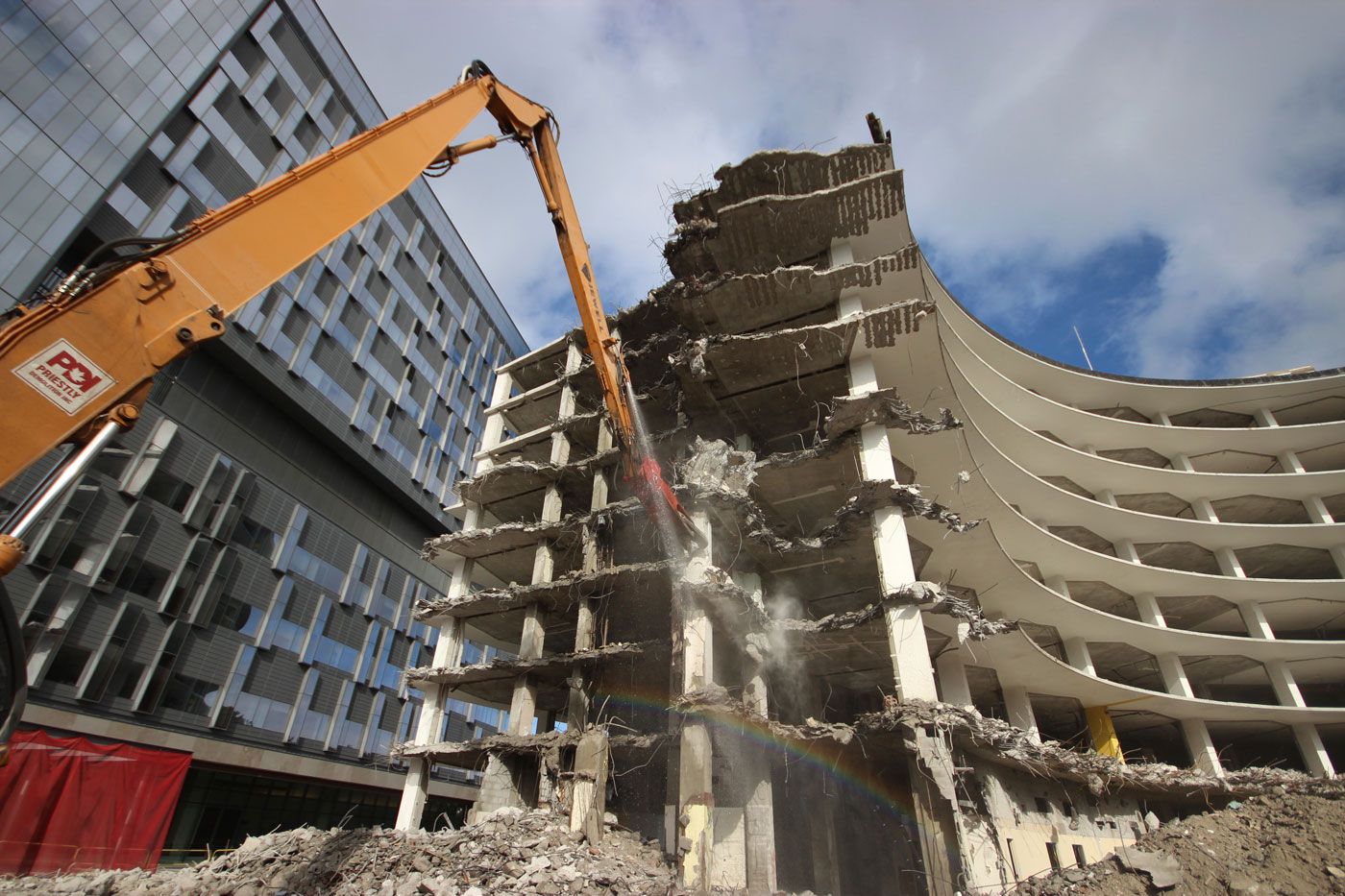 Despite the tight space, our experienced crew successfully brought down the eight-storey, half round-shaped building in a safe and timely manner.