VICTORIA STREET BRIDGE
The structure consists of abutments at each end and 3 piers with 3 columns each. The width of the bridge is 22.3m, the total area of the bridge deck is approximately 2900 m2 and the average depth of the deck slab is 760mm.
Due to the large volume of traffic on the 401, PDI was only given a ten hour window, from a Saturday night into Sunday morning, to complete the removal of this structure while the 401 was fully closed to traffic in both directions.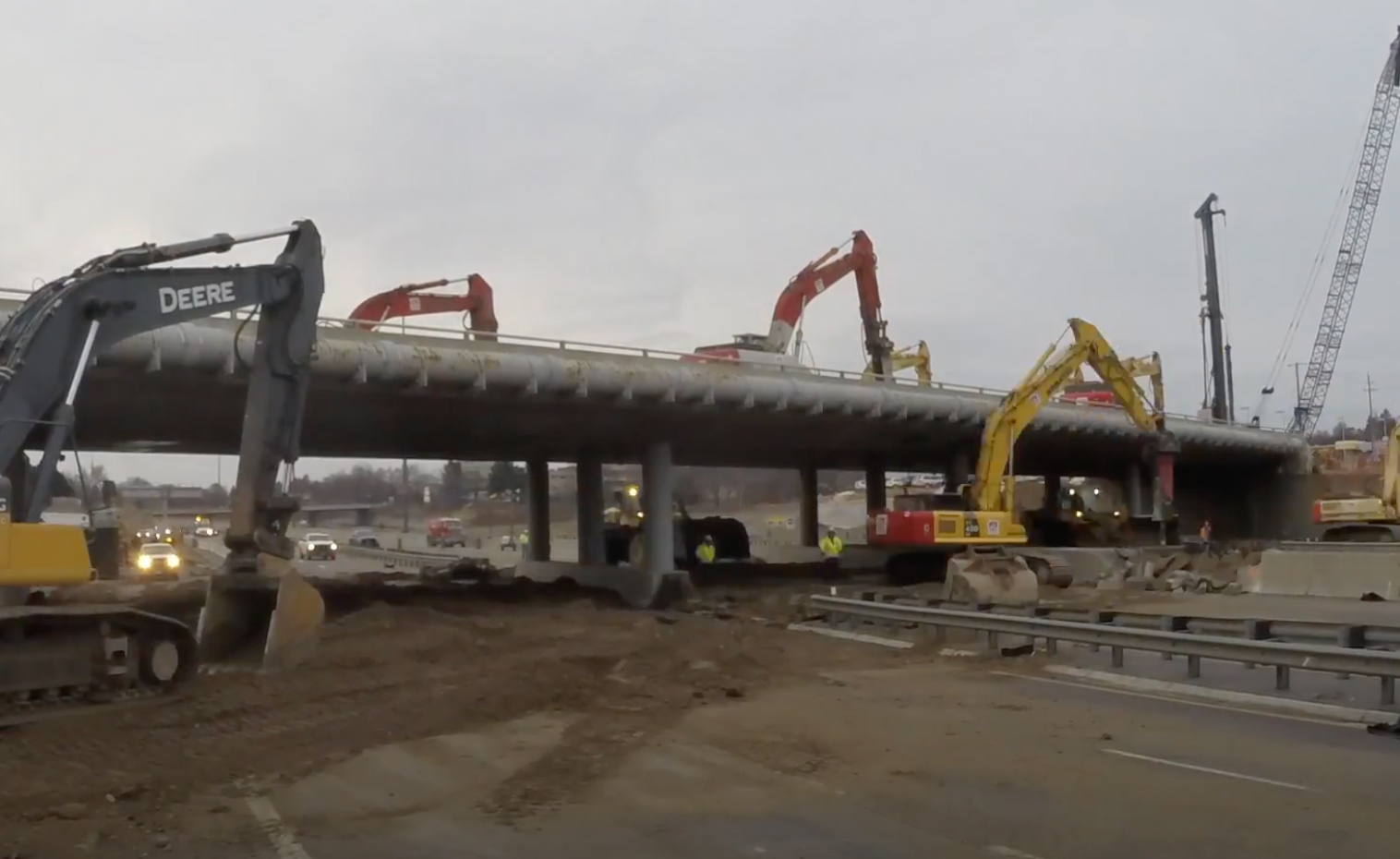 Our experience in rapid demolition allowed us to appropriately resource the project with experienced manpower, and the properly sized equipment to complete the structure demolition safely and on time.