55 & 61 CHARLES STREET
The entire demolition project of both buildings was completed in a tight 17 ½ week timeframe. To meet the tight deadline, PDI removed the elevator carts and used the elevator shaft as a drop zone for garbage and materials to exit the building.
The project commenced by starting a type three abatement inside the three-storey building to remove the asbestos. While the abatement was happening, crews started stripping the interior of the nine-storey building to prepare it for demolition. The three-storey structure was demolished first to make room for the high reach equipment needed for the nine-storey building. The three-storey building was demolished within 10 days.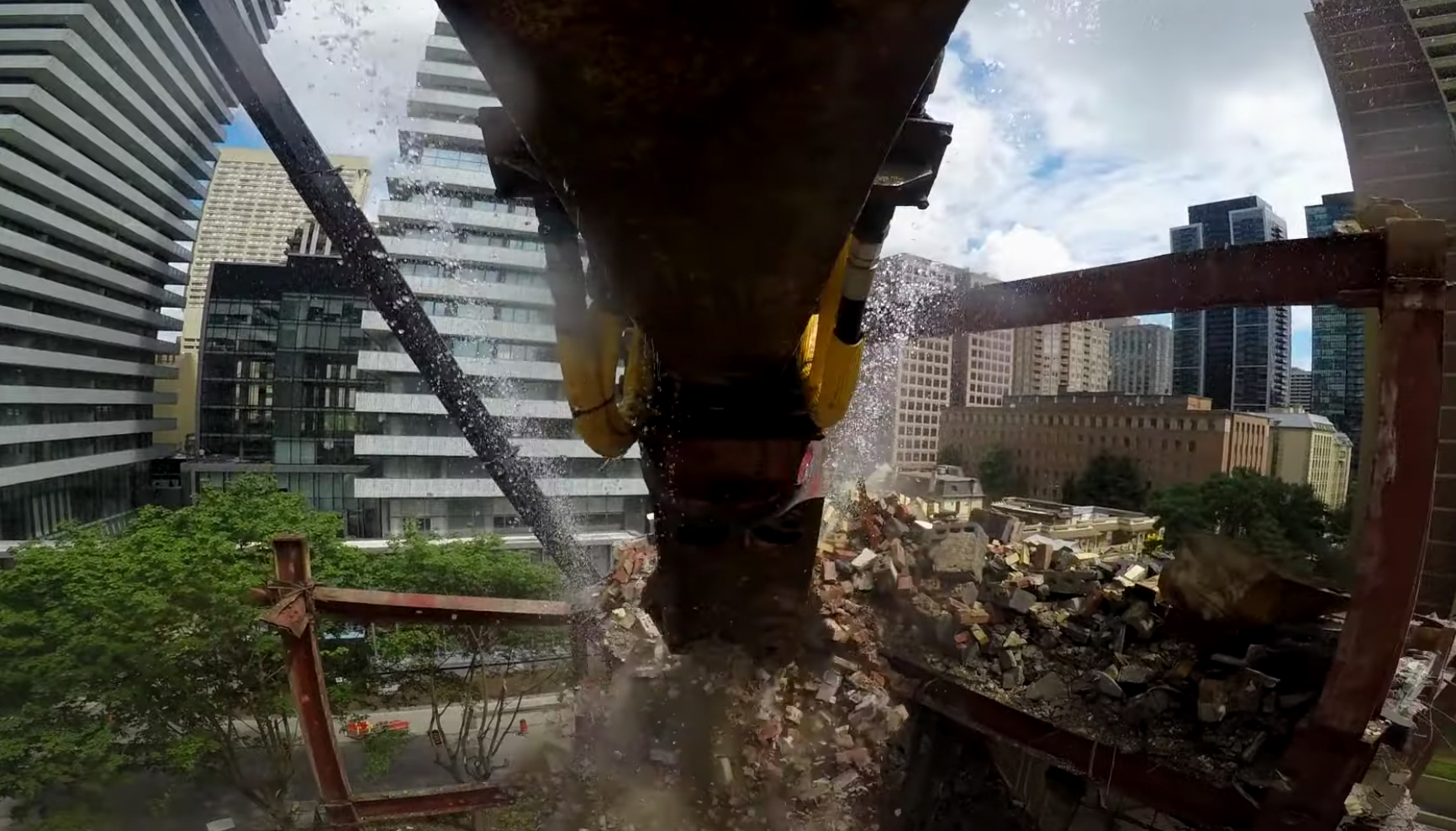 Dedicated to environmental stewardship, PDI recycled and salvaged 98% of the materials from the site.