We Are Trusted
Innovators
Leading The
Change To A More
Sustainable Future
OUR DEMOLITION FLEET
PDI operates some of the largest demolition projects in the country with a vast fleet of machinery and leading-edge technology. With the largest fleet of demolition equipment in Canada, Priestly has sheer power on our side.
With over  250+ pieces of heavy equipment, we are equipped to handle any project, from high traffic demolition to high-rise dismantling and everything in between.

Included in our fleet is the tallest high-reach excavator in the country, the Kobelco 1600.
This configuration is the first of its kind in Canada, with 162 feet of high reach ability.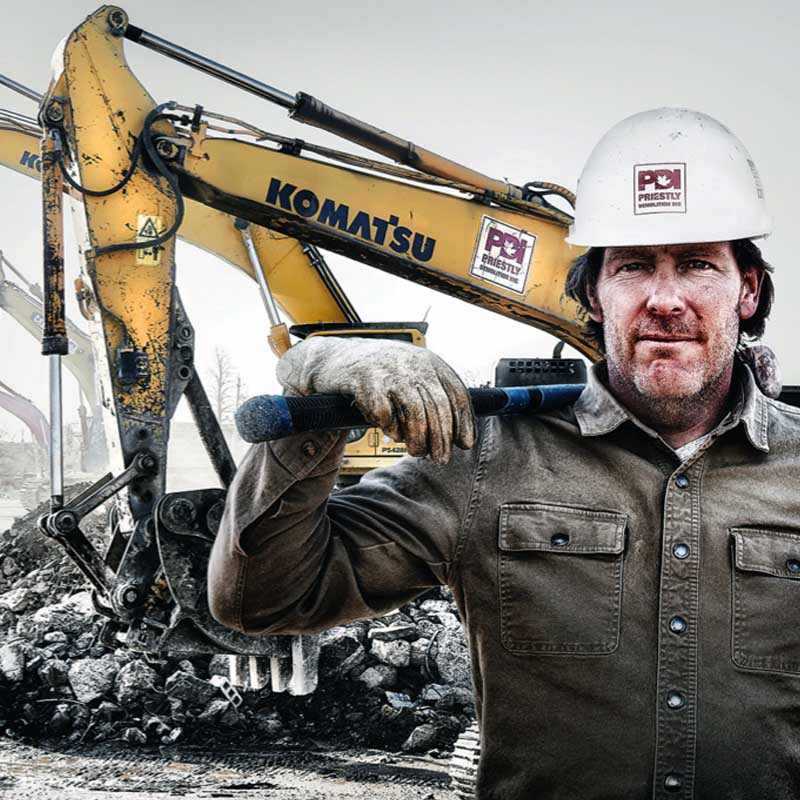 DEMOLITION SERVICES AND SOLUTIONS
At Priestly Demolition, we focus on building long-lasting partnerships with our clients. We listen, we consult, we engineer a plan, and we communicate every step of the way.
PARTNER WITH US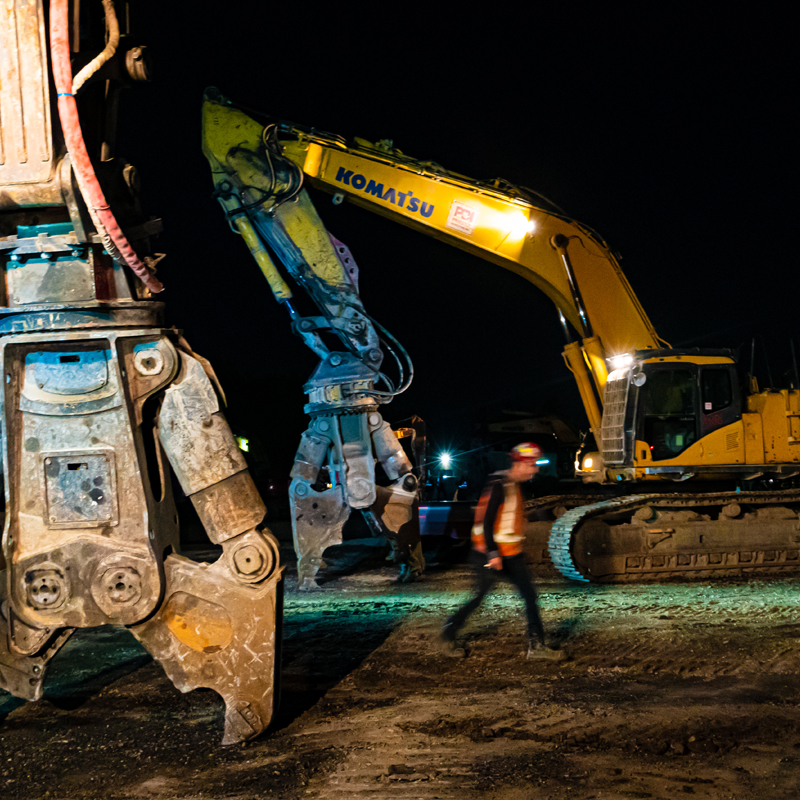 AN AWARD WINNING DEMOLITION COMPANY
As trusted friends and partners to many organizations across North America, with offices in Toronto, Ottawa, Calgary, Windsor and Virginia, we pride ourselves in devising unique demolition solutions that increase the safety and efficiency of our projects, while demonstrating exceptional environmental stewardship.
OUR STORY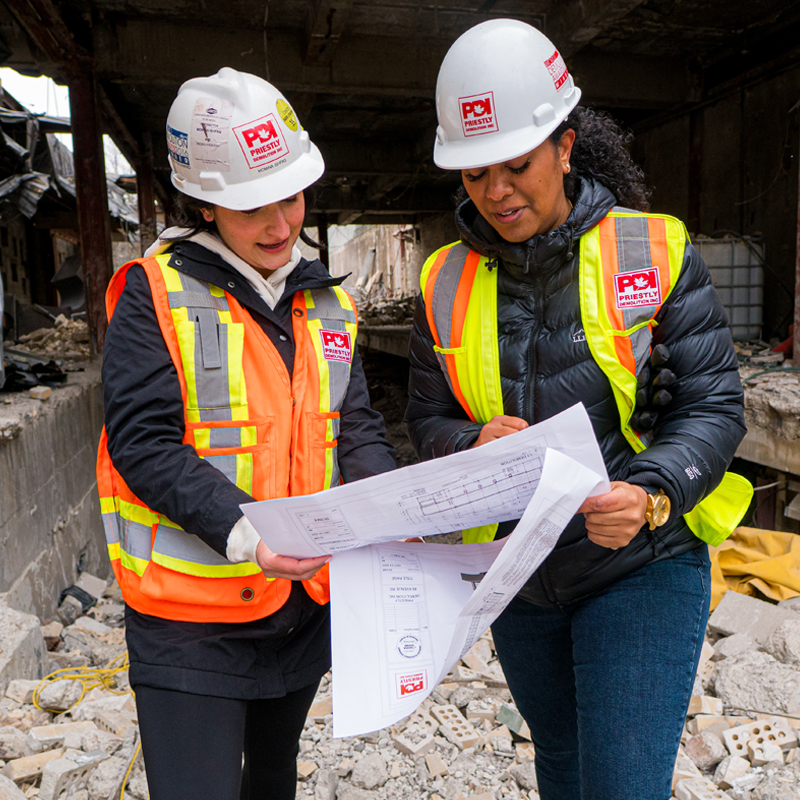 CAREER OPPORTUNITIES
Help shape the future of demolition. Demolition work is dangerous and stressful, and it takes the teamwork of highly skilled workers and professionals to get it done.
JOIN THE TEAM
We have the innovation, technology and experience to engineer solutions for the most difficult and complex demolition jobs.