Building Demolition Services
The Bigger The Challenge, The Better We Fit
At the intersection of innovation, technology and experience, you'll find PDI leading the way, with engineered solutions and the perfect plan to make it all possible. We specialize in large-scale building and infrastructure demolition where our experience allows us to devise truly unique solutions.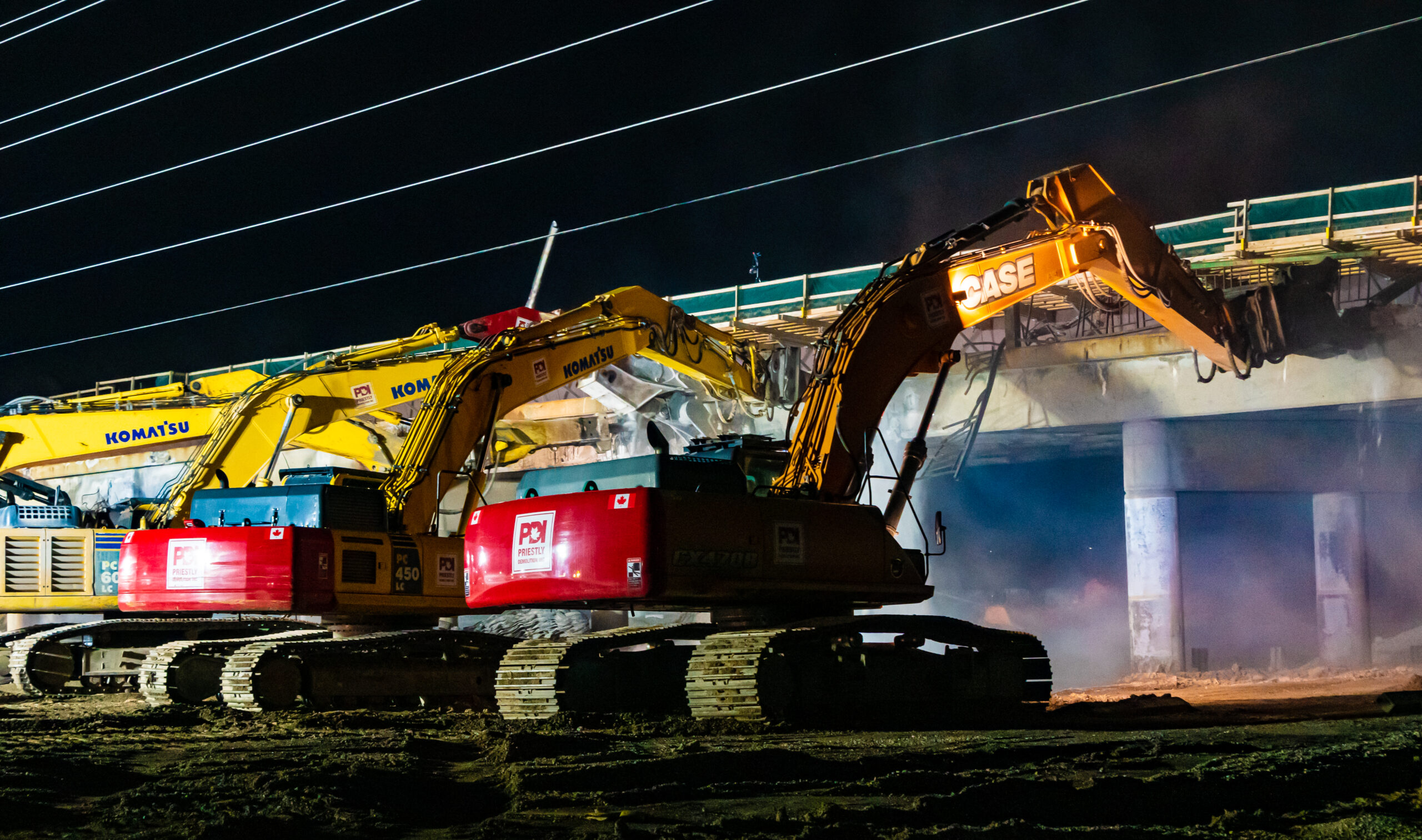 CLEARING THE WAY TO A CIRCULAR ECONOMY
Using technology, we can now dive deeper into the logistics and financial results of each project, helping to ensure clients are getting the best results. We identify sustainable opportunities to reduce the carbon footprint, and help our client's with their long-term financial goals. 
Beyond selective, commercial, industrial and plant demolition, we provide decommissioning, site remediation, hazardous material abatement, asset recovery, concrete crushing and emergency response services. 
REQUEST A DEMOLITION QUOTE TODAY
Every demolition project is unique. Answer a few questions to help our team provide an estimate for your project. 
REQUEST A QUOTE
We approach the business with entrepreneurial spirit, which helps to set us apart from the competition. This means that we foster a culture where our people use critical thinking to analyze the process on-site, and implement ways to be more efficient.