Quarry Services
Priestly Demolition has a large fleet of heavy machinery and a wealth of knowledge gathered over many years in the demo and crushing industry which enables us to provide a wide array of mining and in-quarry services, including but not limited to:
Overburden stripping, ripping and hauling.
Breaking and crushing of oversized material
Mud clearing and hauling.
Material handling and hauling.
H

ammering of cap rock and trenches 

​(hammers available up to HB 10,000)

Crane services (30 Ton – 175 Ton Available)
Heavy equipment rental
Grading
Screening
Crushing
Pond digging and mucking
Plant shut down labour assistance.
Haul roads installation and grading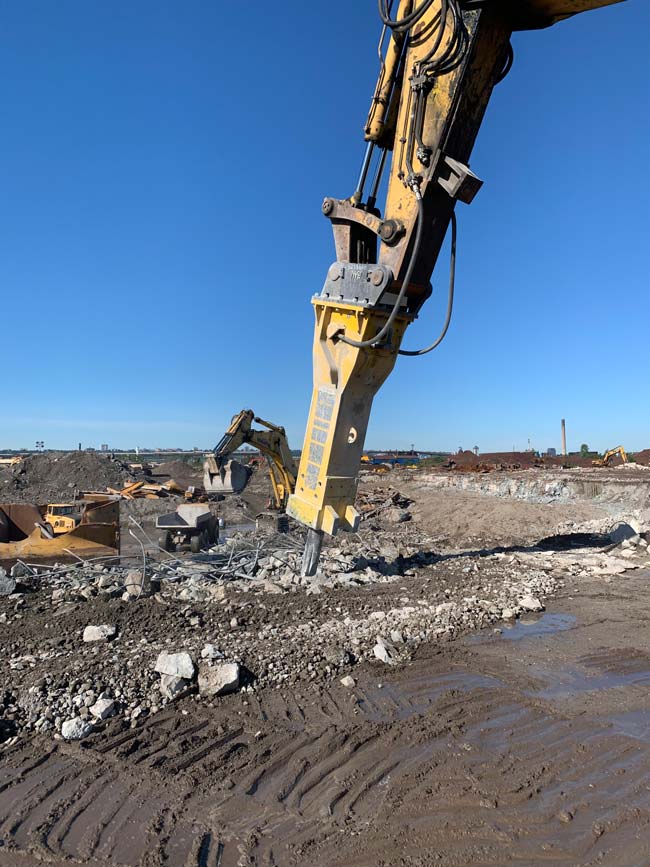 With years of expertise and a proven track record of reliability, our team is equipped to handle all aspects of your project to save you time and money. We are committed to providing our clients with customized solutions that meet their unique needs and requirements, no matter the size of the project. Using only the latest equipment and techniques. Our common core certified employees ensure that all projects are completed safely and efficiently.
Call us today!
At Priestly Demolition, we transform mountains into molehills. Through our unmatched expertise, we tackle the heaviest tasks, paving the way for your quarry's seamless operation. keeping your costs down and your momentum moving upwards… Leave the heavy lifting to us.
PDI staff are equipped with tablets and B2W software on all jobs, saving both time and money. Our Operations teams track project costs, timelines and production to maintain an accurate schedule everyday.