Careers in Demolition
PDI is leading the way through innovative solutions, smart technology and experienced people. Named one of Canada's Best Managed Companies in 2020, and consistently named one of the Top 100 Employers in Canada for the past 3 years in a row (small to medium sized companies). Priestly Demolition is a growing company with plenty of opportunities for future development.
"Demolition is very much a team sport, and our employees know that their role is important and appreciated."

– Brian Priestly, Vice-President Operations


Company Culture
Priestly Demolition is a family-run company and we consider ourselves one community, and one family where people are the first priority. We focus on four core values that we promote daily: family, integrity, innovation and safety.
OUR VALUES

Industry Professionals
PDI continually invests in our talent, championing their ongoing development. We are fortunate to have some of the sharpest industry leaders in the field of demolition and are proud to be recognized as one of Canada's Top 100 Employers.
OUR PROFESSIONALS
JOIN OUR TEAM
Opportunities in Canada
Ontario:
AZ Driver Roll-off – King

AZ Driver Oversize– King
DZ Truck Driver Roll-off – King
IT Coordinator – King
Field Service Coordinator – King
Mobile Heavy Equipment Mechanics – King

Welder (1 mobile, 1 shop) – King

Project Manager – Crushing Division – King
Alberta:
U.S.A
Demolition Laborers/Torchmen – Fairfax, Virginia

VIEW ALL OPPORTUNITIES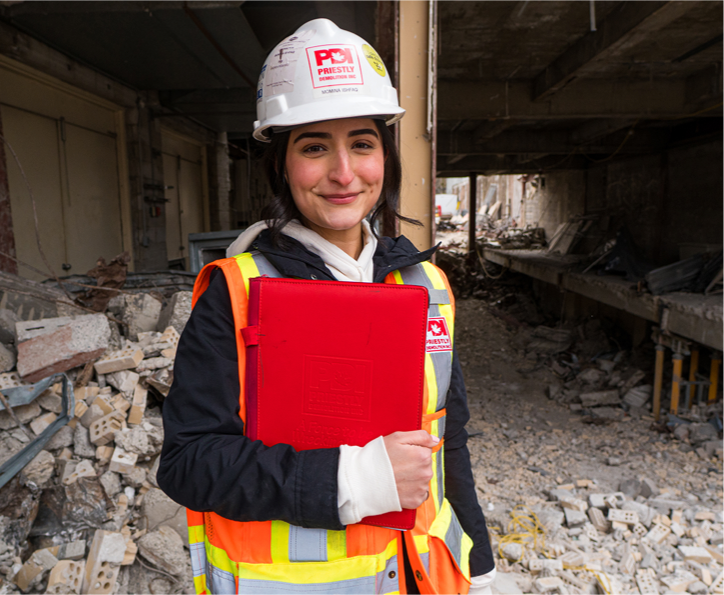 BENEFITS PACKAGE
At PDI, we offer comprehensive employee benefits, including extended healthcare coverage, a defined contribution pension plan, employee training, health spending and more.
LEARN MORE
CO-OP | APPRENTICESHIPS
Co-op students and apprentices who have the opportunity to work with Priestly Demolition on work placements, or during the summer, gain a unique insight into the industry and PDI's precise and engineered approach to demolition.
LEARN MORE
"We believe in our people, and our ability to deliver what we promise."
- Ryan Priestly, President of Priestly Demolition