Selective Demolition Services
Where Planning Meets Precise Execution
Demolition isn't always about smashing buildings to the ground. When a complete demolition of a structure is unnecessary, selective demolition can maximize efficiency by reducing waste, repurposing materials and lessening environmental impact. Selective demolition is a precise science; every project is different and requires careful planning, cutting-edge engineering, and a detailed plan before execution.
REQUEST A QUOTE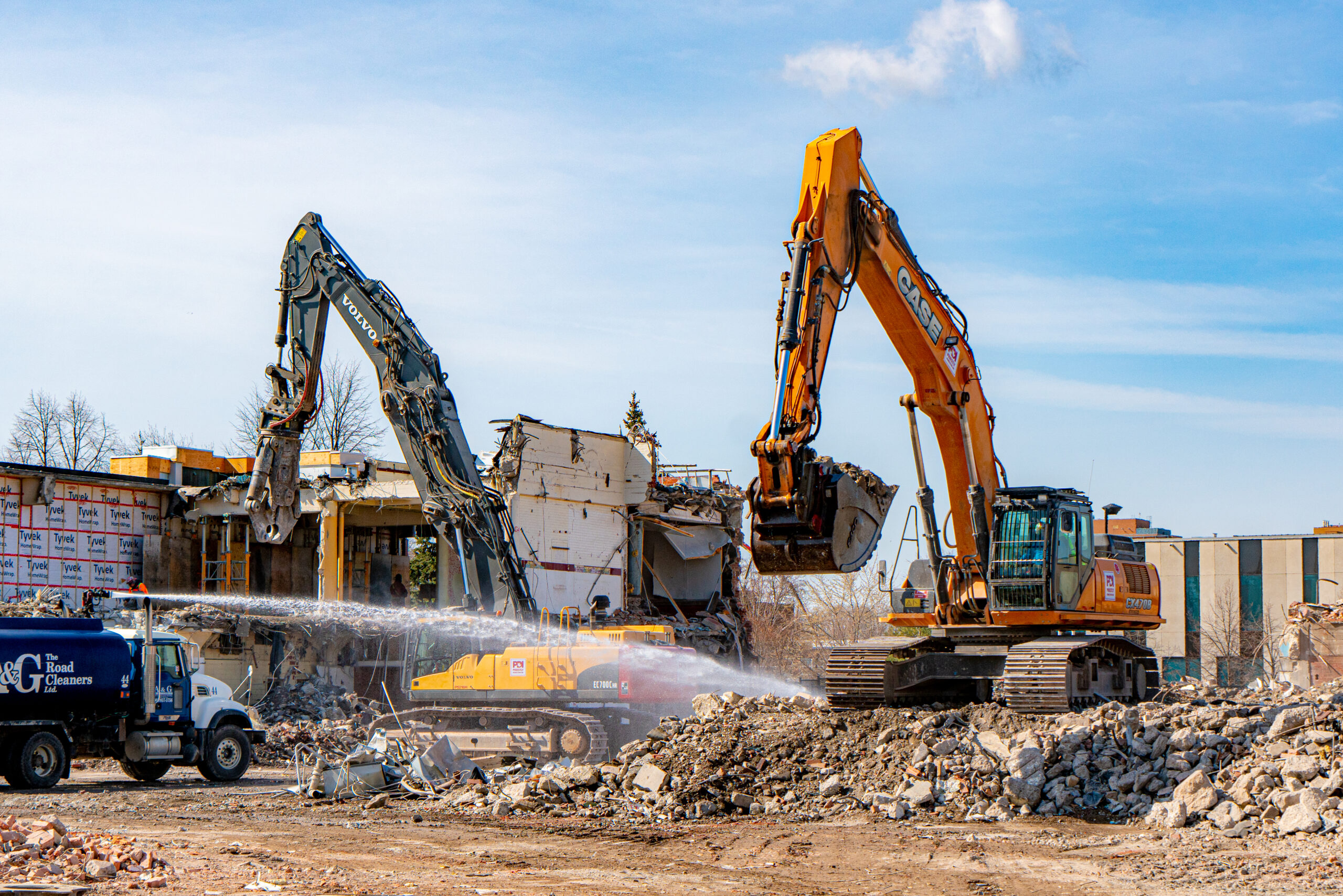 PRECISION AT ITS FINEST
PDI is called in when projects demand precise removal, as was the case with the reglazing of two commercial buildings in the heart of Toronto.
Safety is key on projects like this one where work must be completed without interruption or risk to the neighbouring businesses, residents and pedestrian and vehicular traffic. It is precision on a massive scale, and it is because of our industry experience and attention to detail that clients trust us with all types of projects.
Whether you're looking to incorporate part of an old building into a new structure or want to demolish a wall for a new addition, PDI has the equipment, knowledge, and experience needed to pull off the hardest selective demolition jobs out there.

2015 – 2017
Digester Roof
After failing to comply with regulations and an industrial accident, this digester structure sat idle for 2 years before PDI got the call to remove the roof. The goal of the demolition project was to safely remove the entire roof in one crane lift without damage or impact to the surrounding structure(s).
SEE DETAILS