Selective Demolition Services
Priestly Demolition for Selective Demolition Services
Priestly Demolition is your trusted residential and commercial demolition company in North America. When you work with us, you're working with a reliable contractor with over 50 years of experience that is committed to delivering quality and efficient demolition services.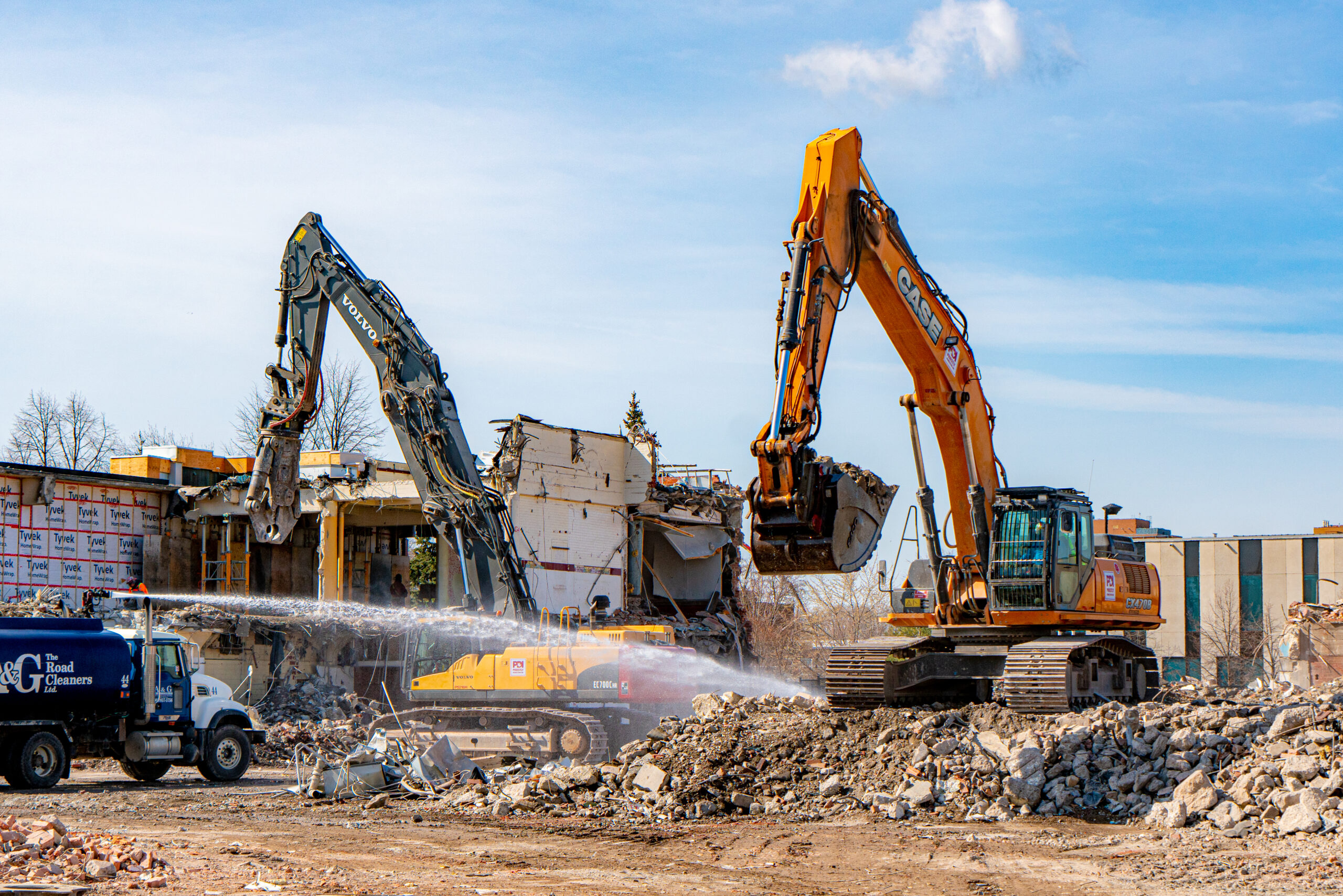 Our team is highly organized and efficient, ensuring the demolition process is completed with minimal disruption to the surrounding area. We also take great pride in our thorough clean-up services, which leave the site ready for the next phase of construction.
At Priestly Demolition, we understand that each project is unique. That's why we make sure to work closely with our clients to tailor our services to their specific needs. You can trust our professional team to provide high-quality, efficient, and safe selective demolition services for your next project.
Selective Demolition Process
Demolition isn't just about knocking everything down and starting from scratch. Selective demolition is the process of removing only specific parts of a building while leaving the remaining intact. This approach is often preferred over complete demolition as it allows for the preservation of valuable or historically significant parts of a building.
At Priestly Demolition, the selective demolition process begins with surveying and planning, which involves identifying areas of the building that need to be removed and determining the best methods for their removal. Next, our team will conduct a thorough analysis to determine potential hazards and risks in the demolition process. An assessment will also be carried out to evaluate the potential environmental impact and identify any hazardous materials that may need to be safely removed before demolition can happen.
Once these steps are completed, the actual demolition work can begin. Using specialized equipment, our team will carefully remove the selected areas of the building while minimizing damage to the surrounding structure.
Overall, the selective demolition process requires great precision and care to be carried out successfully. From careful planning to execution, you can trust our professional team at Priestly Demolition to meet or even exceed, your project expectations.
When Should You Opt for a Selective Demolition Service?
Selective demolition is a great option for buildings that are structurally sound but need to be renovated or repurposed. It allows for the careful removal of unwanted materials while ensuring that the remaining structure is left intact and preserved. It's also a cost-effective option since it reduces the amount of waste generated and may allow for the salvaging of valuable materials. Some instances when selective demolition may be appropriate include:
Interior remodels and renovations
Asbestos removal and hazardous material abatement
Site remediation
Building extensions
Historic building preservation
Where Planning Meets Precise Execution
Demolition isn't always about smashing buildings to the ground. When a complete demolition of a structure is unnecessary, selective demolition can maximize efficiency by reducing waste, repurposing materials and lessening environmental impact. Selective demolition is a precise science; every project is different and requires careful planning, cutting-edge engineering, and a detailed plan before execution.
REQUEST A QUOTE
PRECISION AT ITS FINEST
PDI is called in when projects demand precise removal, as was the case with the reglazing of two commercial buildings in the heart of Toronto.
Safety is key on projects like this one where work must be completed without interruption or risk to the neighbouring businesses, residents and pedestrian and vehicular traffic. It is precision on a massive scale, and it is because of our industry experience and attention to detail that clients trust us with all types of projects.
Whether you're looking to incorporate part of an old building into a new structure or want to demolish a wall for a new addition, PDI has the equipment, knowledge, and experience needed to pull off the hardest selective demolition jobs out there.

2015 – 2017
Digester Roof
After failing to comply with regulations and an industrial accident, this digester structure sat idle for 2 years before PDI got the call to remove the roof. The goal of the demolition project was to safely remove the entire roof in one crane lift without damage or impact to the surrounding structure(s).
SEE DETAILS