INTERSTATE HIGHWAY 66, VIRGINIA
One of our largest projects yet, with a total of 19 full bridge demolitions and 13 partial removals, PDI continues to utilize our innovation, new technology and years of experience to move our portion of the I66 project forward faster and safer than ever before.
This 26 mile stretch along I66 is one of the most congested transportation corridors in the U.S, and a crucial artery connecting Virginia to Washington DC. The project will result in multi-lane expansions on both sides of the interstate, major interchange improvements and transform the area for years to come with more than 4,000 new park and ride spaces, and a corridor-wide shared use path.
As bridge conditions vary throughout this stretch of the highway, the job starts with an analysis of the structure's age, condition, type and surroundings. Engineering works in conjunction with project management to begin to craft the plan which the field staff will deploy to execute the work.
All hazards have to be addressed and massive coordination is required to map out each step as the demands of safety for workers and the public are balanced with the challenge of keeping the arteries moving in and out of the nation's capital.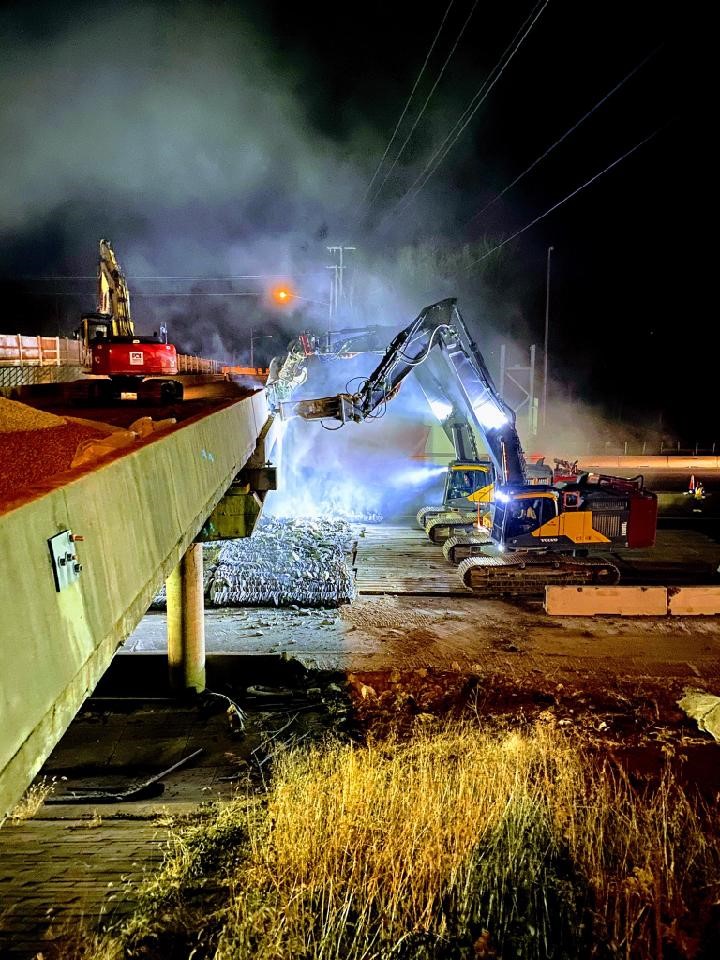 PDI continues to apply its innovative engineering process as we strive for excellence in completing our portion of this Interstate project. Safety is always our primary focus not only for ourselves but the general public. The working constraints on this project are countless as our team works in close proximity to busy roadways, environmentally protected waterways, Metro Stations and rail lines.