89 AVENUE ROAD
Structurally, this standard 9 storey building consisted of structural framing, concrete slabs, block and brick facade components and concrete footings and foundations.
The goal of the project was to demolish the entire 9-storey building down to grade level and remove all below grade elements such as the footings and foundations. Once all concrete was removed, the empty basement had to be backfilled.
The challenge was space—there was no space between 89 Avenue road and the neighbouring buildings. In order to utilize our equipment safely in this tight space, machines were driven through the building so that the structure could be demolished from the inside out.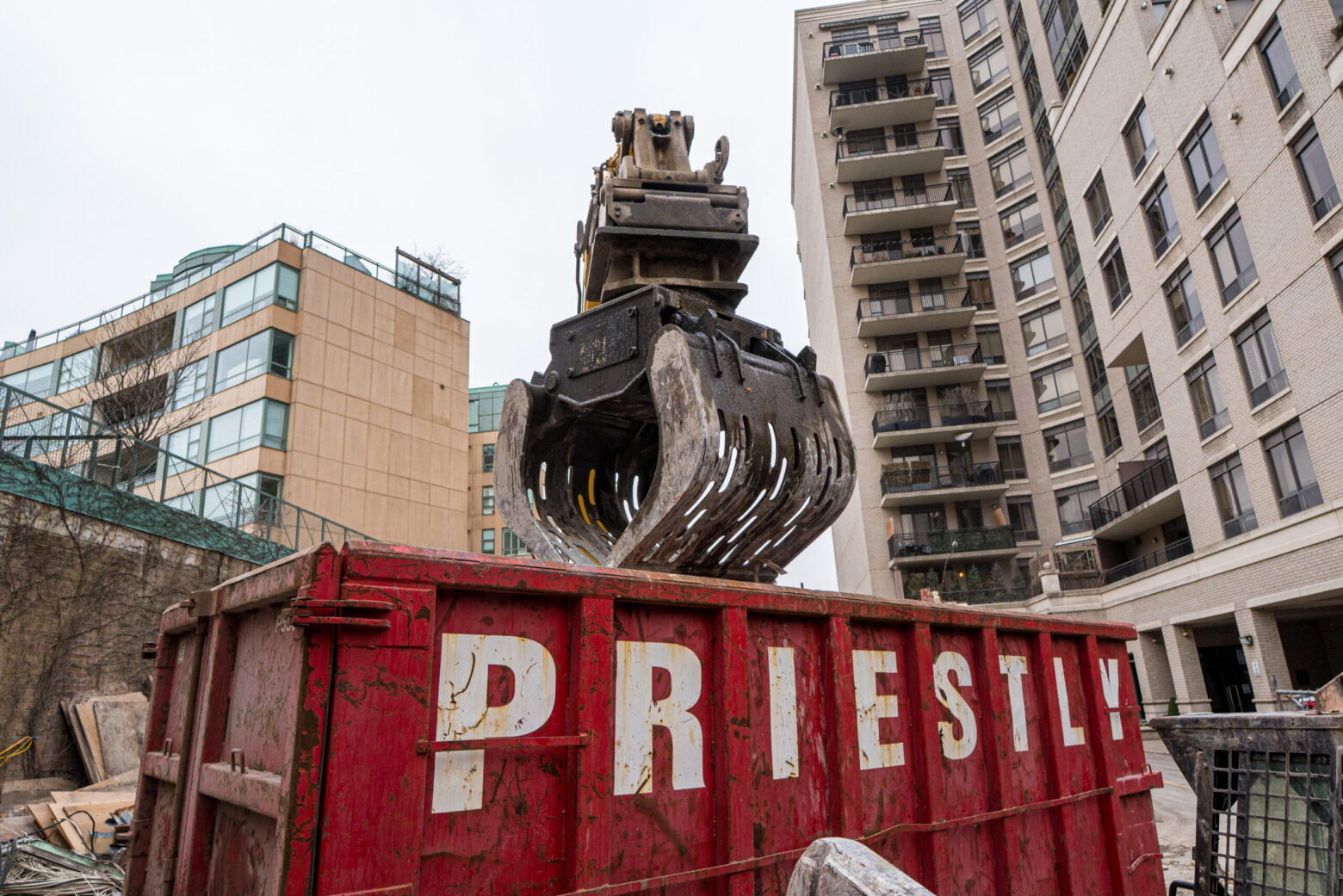 Logistics and close proximity to neighbouring buildings as well as the roadways along Avenue Road were both major challenges during this project. PDI used outriggers and netting along the north and south elevations to allow for a top-down demolition, preventing debris from falling against, or onto, adjacent structures.